Summer is all about sun and weddings. But first of all, let's organize a bachelorette party that the bride won't forget.
Hula Beauty: A Pin-Up Manicure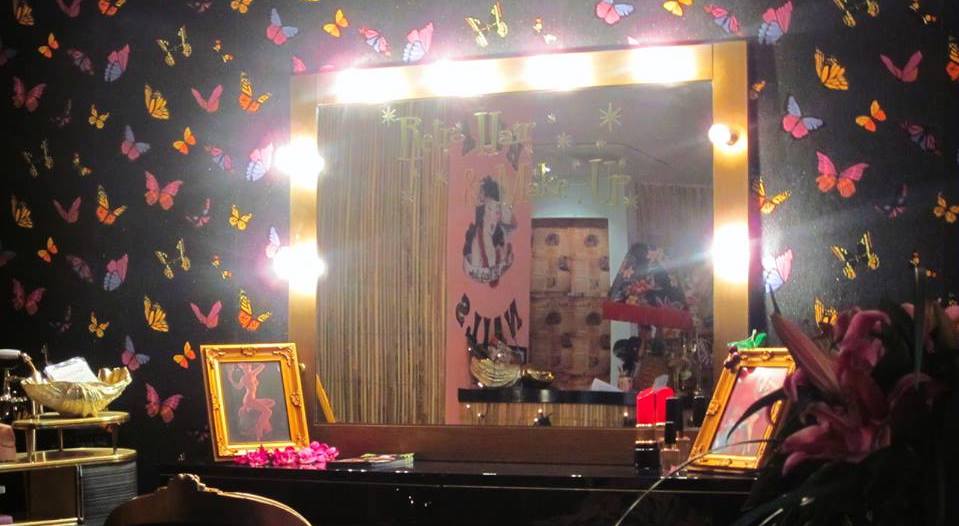 Colourful walls and floors, velour sofas and Hawaiian decor: the Hula Nails salon is the opposite of the antiseptic nail salon. After years at the sober and monochromatic MAC, the creator Georgiana Amador decided to put colour in her life and that of her clients, or at least on their nails. Different types of manicures are available, all done by estheticians with a Dita Von Teese look. And if you are looking for a similar hairstyle, the salon also does 1940s/50s hairstyles along with mermaid 'dos.
69 Chatsworth Road E5 London. www.hulabeautyhackney.com
Spice Girls Dance: A Spicy Day with your Girlfriends
A wedding without (at least one) hit by the Spice Girls is 1.) highly unlikely and 2.) a scandal. And if, to spice up the dance floor of your friend's wedding, you can learn to dance like Posh, Sporty, Ginger, Baby and Scary? To follow the steps of the Brit' It girls like a pro, the Spice Girls Dance experience offers a course.
The address: delivered after a reservation made through the site Magicsteps
Soho's Ma Plucker: A Chicks Fave Afternoon Tea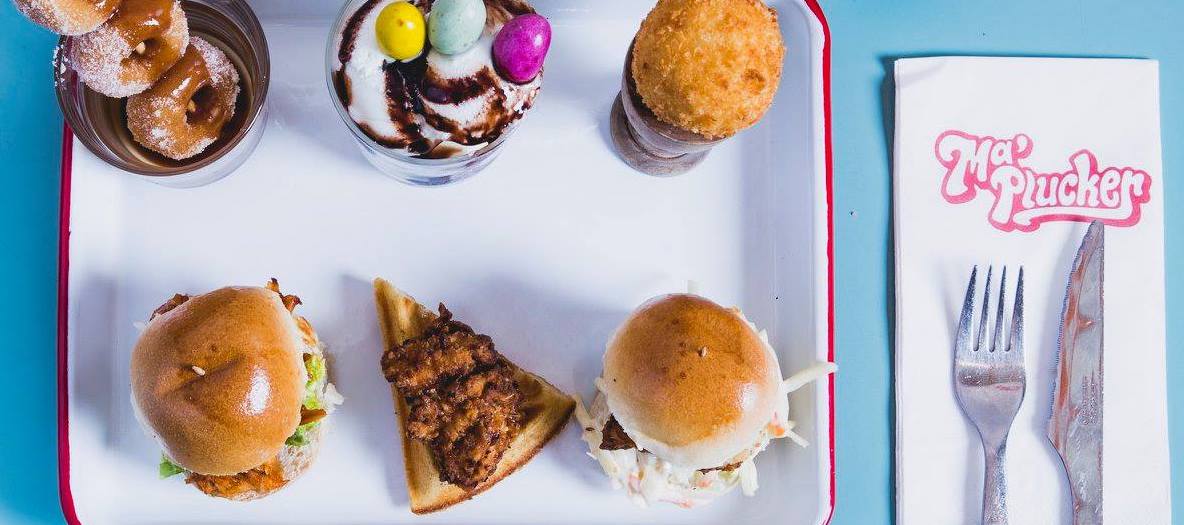 Roasted, caramelized with barbecue sauce and fried in a buttermilk sauce: at Ma Plucker, we love all types of chicken! Tucked into the center of Soho, this turquoise food stall is the work of Sylvia. Thoughtful about feeding her little chickens at home, this mother hen created a chicken themed afternoon tea to give you wings to get through the rest of the day. Don't bother looking for mini club sandwiches, here you'll have a trio of fried chicken doughnuts with a side of fries. On the sweet side, a popcorn sundae, a brownie with sea salt and chili, and a mini unicorn drink substitute for the classic scones. Along with a glass of alcoholic iced tea or Prosecco, this afternoon tea is perfect for sweet or savoury tooths.
75 Beak Street W1S 9SS London
One Aldwych: The Alternative Tea with a Twist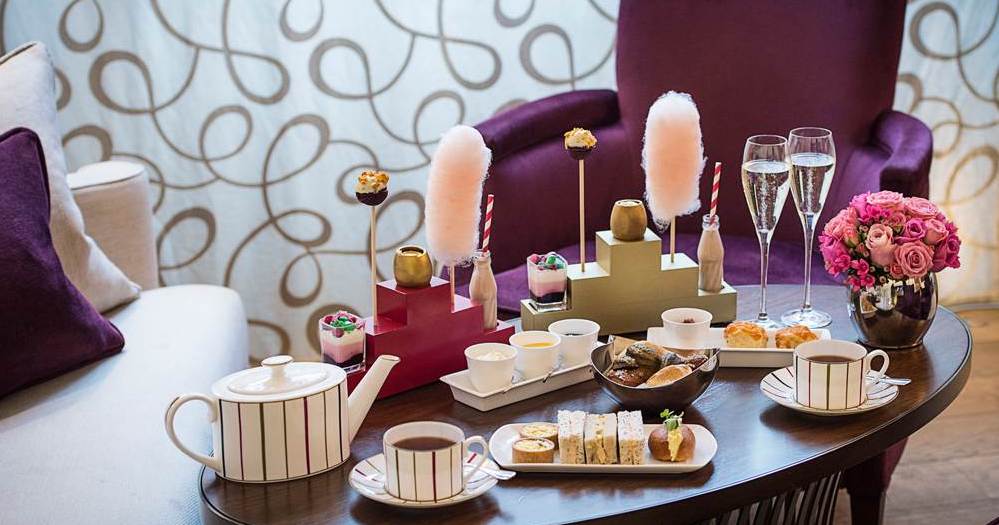 Like your afternoon tea chic with a touch of fantasy? With its Charlie and the Chocolate Factory afternoon tea, the chic hotel One Aldwych plunges its clients into the fantastic and gourmet universe of Roald Dahl. The magic begins with the Charlie Cocktail: served in a smoking tea pot, it opens the feast theatrically. Mini pastries and sandwiches continue the show before the final, a ball of sweet things and bonbons inspired by the book. Among the best sellers, the famous golden egg- chocolate eggs filled with cheesecake- and a candy floss of which you have to guess the flavour. All the ingredients for writing an entire book!
1 Aldwych WC2B 4BZ London. www.onealdwych.com
Barber & Parlor for A Quick Beauty Fix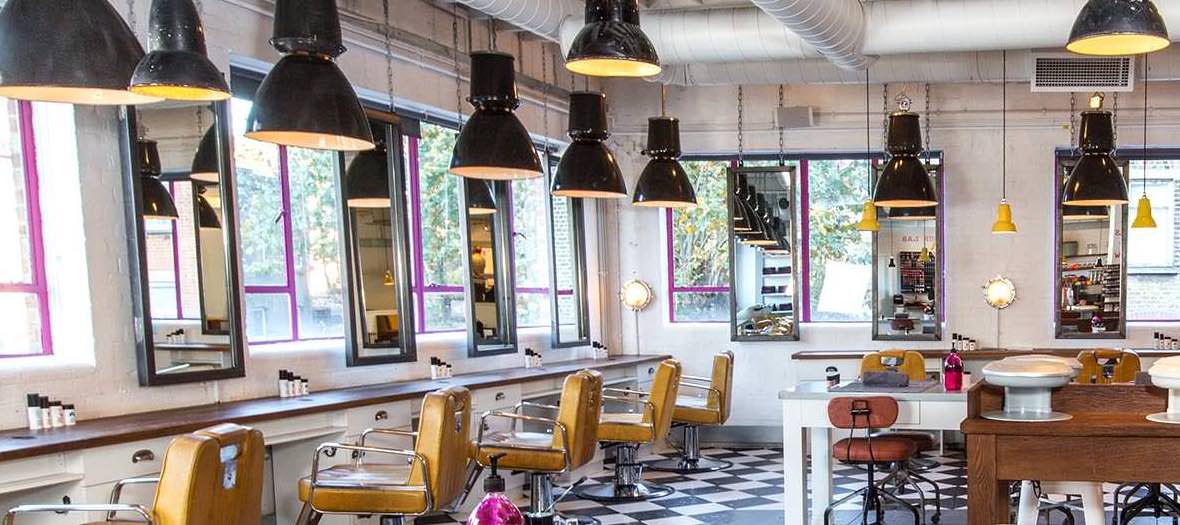 Lackluster hair or a frizz ball at the end of the day? Go with a group of friends to Barber & Parlour for blow day express. This temple of beauty and haircare is an ultra stylish haven in the heart of Shoreditch, over three floors. The first floor hair salon is run by the team of Josh Wood, at super reasonable prices. Stop by to be coiffed and ready for dancing the night away.
64-66 Redchurch Street E2 7DP London. www.barberandparlour.com
Ballie Ballerson: The Retro Fun Dance Floor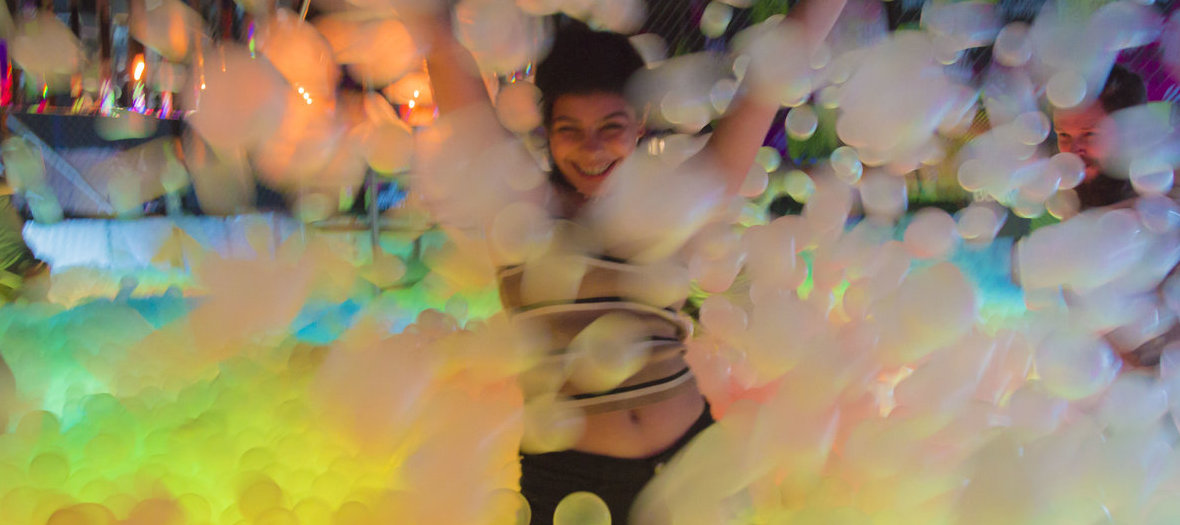 Finish the day with an evening out dancing, it's the best. Head to Ballie Ballerson in Shoreditch for a night like no other: with a game pitch for adults of over 1200 meters, filled with more than a million balls, where you throw yourself in for a night of fun. To help the 'ballers' see all the colours, the walls are covered in fluorescent paint. Childhood reminiscence obliged, the cocktail menu tempts to you to try (with moderation) concoctions with the flavours of sweeties. Same line of thinking for the menu, comprised of pizza, fries, and other junk foods that we loved as teenagers. And if you don't want to play in the same playground as the other big kids? The bar offers VIP packages with a glass of bubbles on arrival and privatized ball pits.
113 Curtain Road EC2A 3BS London. www.ballieballerson.com