Tired of the classic combo special(ly) common dinner menu/ Mariah Carey playlist/ half dead roses/ and badly chosen gift? And if you insist that 2018 is the year you try something different for this heart's day? The Do It team has selected three non-cheesy ideas for you, for a Valentine's Day that will dust off Cupid's arrows.
Swingers: The "Date Me if You Can" Plan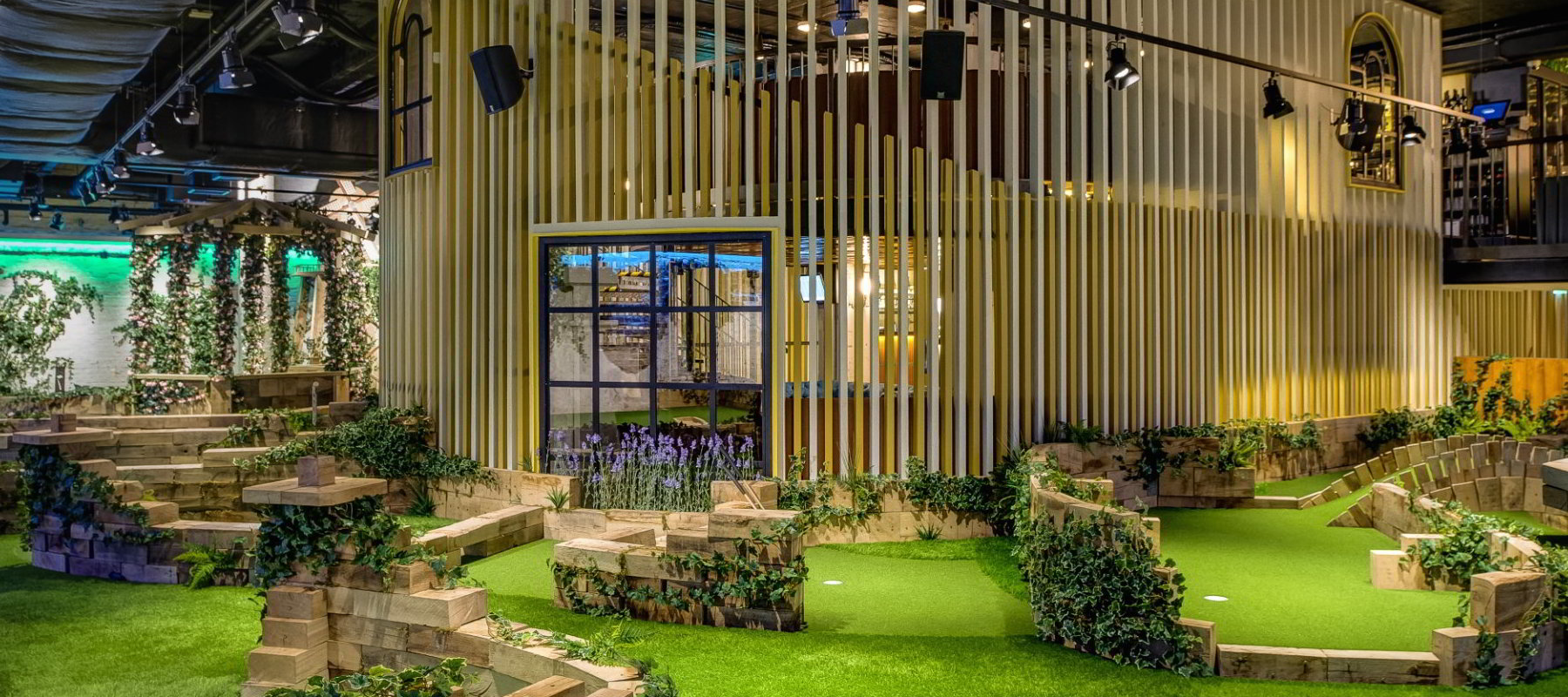 Step up to the challenge and get ready for furiously fun round of mini-golf at Swingers, the experimental golf club with a 20s ambiance right hear the Gherkin, with a totally bucolic decor. A 9 hole green in the center of Shoreditch? Let's go green for this Saint Valentine's Day!
We like: take an evening to play a round of golf with your love, then comfort yourselves after all that effort with a bottle of Perrier-Jouet champagne, along with a delicious pizza from Pizza Pilgrims, in the shape of a heart for the occasion. To share, obvs.
We love: single and proud of it? No panic, Swingers has thought of everything: "No dates, just mates," an anti- Valentine's Day offer for a round of golf for 4 people, 2 cocktails per person, all for the modest sum of £26.25 per person. Sisters before misters, after all!
And if not for the 14th, check here for swinging night out for the rest of the year!
Tickets: £70
14 February 2018 from 12pm to 1am
KinoVino: The Most Cinematographic Plan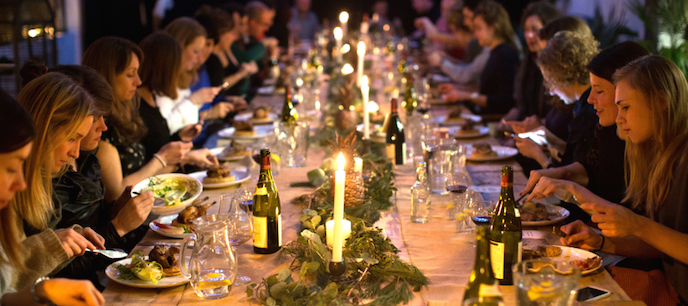 Ever thought of being Audrey Hepburn for an evening? We've already told you about an ultra-girly Marie-Antoinette evening out, but this time, the supperclub KinoVino has doubled their efforts with a screening of the Hollywood classic "Breakfast at Tiffany's" on the 14 February. Settled comfortably under an archway close to London Fields, The Institute of Light is the perfect spot for getting lovey-dovey.
Just like if you were there: in collab with chef Henrietta Inman, madam of healthy gourmet food, you will dine on a bespoke menu, with decor and menu inspired by the film and its superb characters.
Let yourself be seduced by the star protein of the evening (chicken roasted with honey and hazelnuts) or the veggie stunt double butternut squash with beans and onions in lime), both accompanied with saffron rice, fried onions and a large salad.
The critic is still undecided? Our second casting, sweet this time, is made up of a blood orange and cream tart with rhubarb cooked in rose syrup, all served with an orange sorbet and vanilla rose whipped cream. It's a wrap!
We love: £50 (without reservation fee) for the opportunity to be an icon for the evening, it's less expensive than a London-NYC flight!
14 February 2018 from 6pm to 10pm
Paint the Town Chocolate: The Bachelorette Plan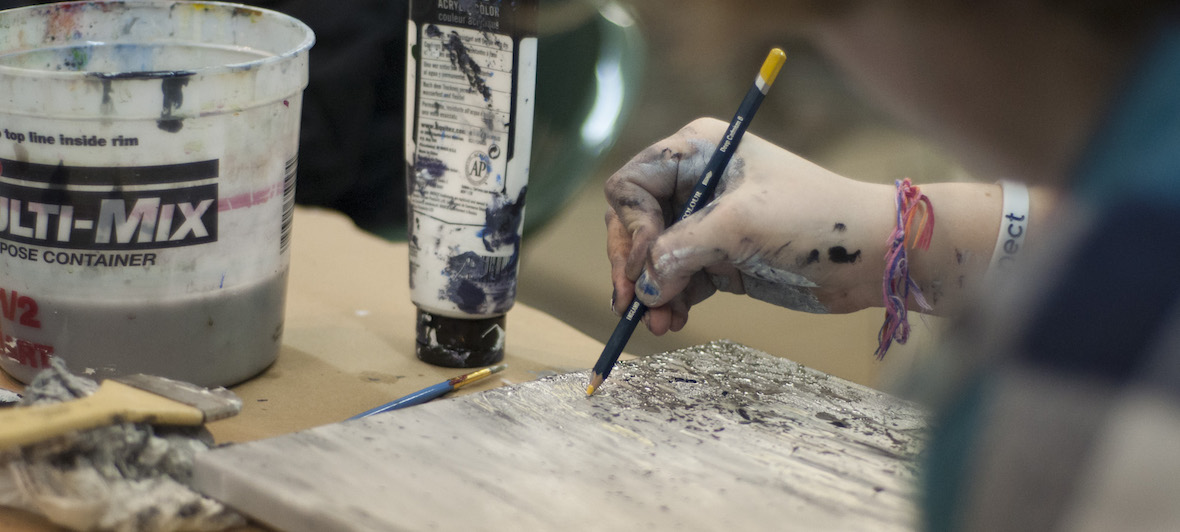 Get your hands dirty: Valentine's Day without a valentine? No worries, Paint the Town Chocolate has the perfect plan for you. A drawing and painting lesson with nude male models, covered in chocolate. You can not only discover your hidden artistic talents, but you can also give your eyes a treat, and that is priceless. And all this starts at only £20 for the evening!
The plan: drink (free!) Valentine's Day cocktails all evening before heading to the after party. On the festive and fun program: beer pong, tennis, swimming, all in a groovy musical ambiance.
Say cheese: leave with a photo with your fave model, to make all your friends jealous (even the ones coupled up)!
14 February from 6pm to 8.30pm
Tickets: £20
Reservations: www.eventbrite.com.