Successful food writer Rosie Birkett has just published East London Food along with super hip publishing house Hoxton Mini Press and in collaboration with photographer Helen Cathcart. A bible for the foodie intelligentsia, it brings together the best addresses that give a taste of the East, from a Cockney cafe to gastronomic tables, passing by the urban apiculteur. On this occasion, Rosie shares with us her five favourite spots for devouring a bit of Hackney.
Lyle's: For a Special Date Night
Lyle's. This restaurant never disappoints. Chef James Lowe and his team create super seasonal, beautifully cooked and often surprising dishes with the best British products available. The menu is ever evolving and the wines are approachably priced but always interesting. Staff are fun and friendly, I would say it's the perfect place to get in the mood for romance.
Open Monday-Friday 8am-11pm, Saturday 12-11pm. Closed Sundays and Bank holidays
Lunch 12-2.30pm, dinner 6-10pm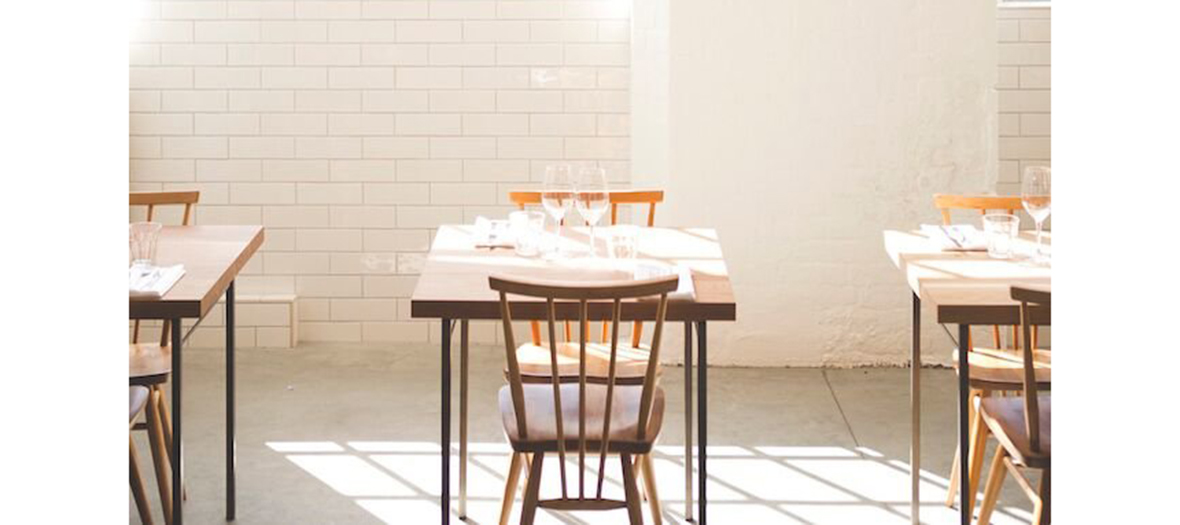 E Pellici: The 'Real' East London Café
E Pellicci cafe in Bethnal Green. You always get a warm welcome, the fry ups are proper and you have to try the lasagne, it's off the scale.
Open Monday-Saturday, 7am-4pm
Palm 2: The Delicious Deli
Palm 2 in Clapton. It has a wonderful deli counter with freshly made dishes the chefs produce each day with ingredients also sold in the shop.
Plus really gorgeous produce to buy, like romanesco cauliflowers and beautiful breakfast radishes. They also sell various different local artisan breads, like my favourite E5 Bakehouse.
Open everyday: Sunday-Tuesday 7.30am-11pm, Wednesday-Thursday 7.30am-12am, Friday-Saturday 7.30-1am
Chatsworth Road Market: The Street Food Spot
Chatsworth road market, always has an interesting selection of traders.
Pop in and see Lilly O'Brien at London Borough of Jam for a bottle of beautiful natural wine or a craft beer or coffee, and grab some of her gorgeous seasonal preserved while you're at it.
Open every Sunday 11am-4pm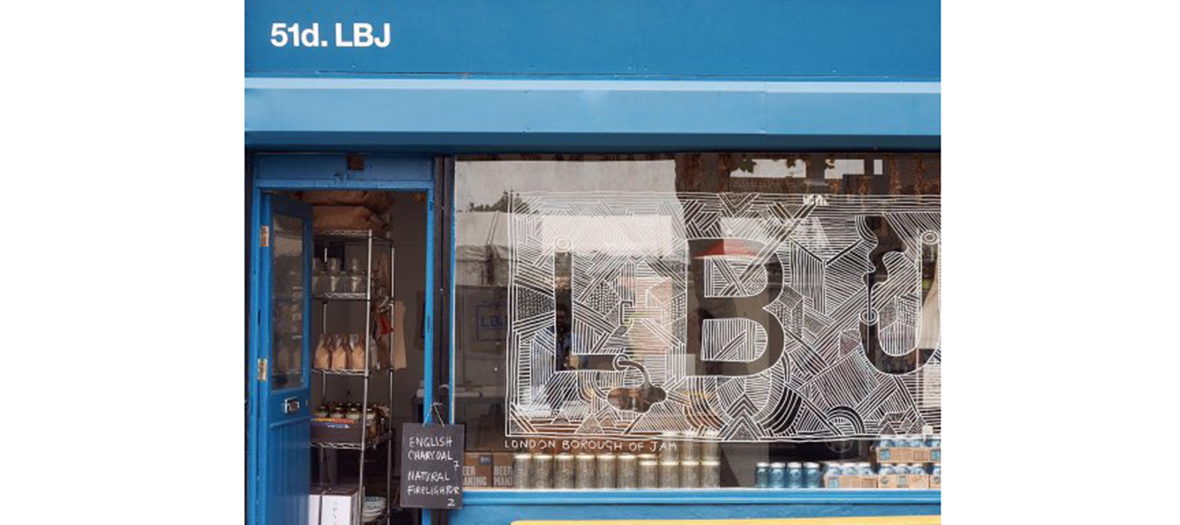 Brawn: For a Girls Night Out
Ed Wilson's cooking is always on point, I want to order everything so perfect for sharing, and the wines are funky and delicious.
NB : Brawn is also a favourite of chef Amandine Chaignot, read more here.
Open for lunch Tuesday-Saturday 12-3pm, for dinner Monday-Saturday 6-11pm. Set lunch on Sunday.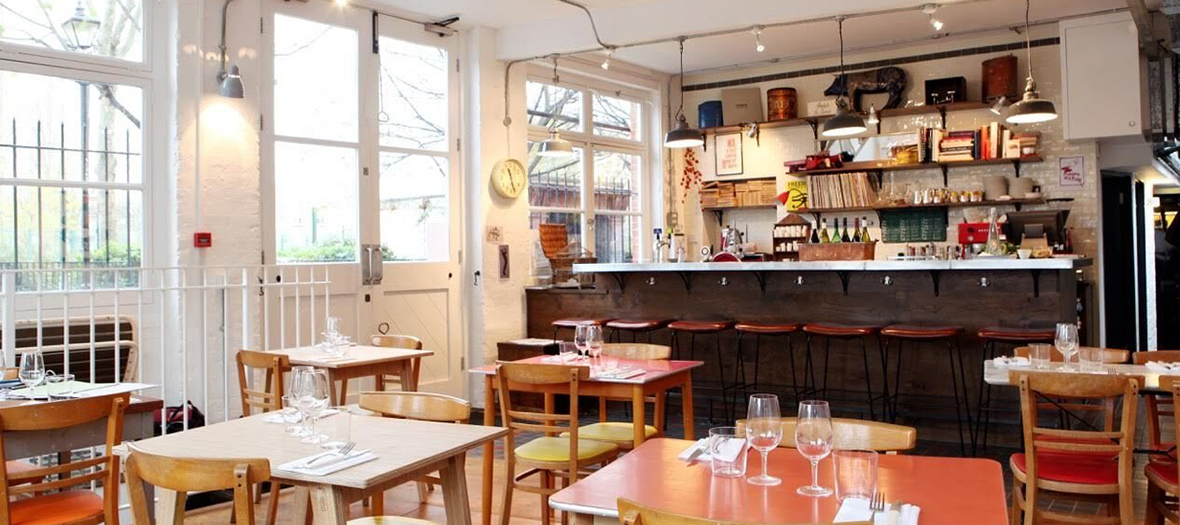 East London Food
Order your copy online, directly from the Hoxton Mini Press site.
A little surprise: great recipes from some of the chefs included!
Eeeny meeny miny moe: we love being able to choose the colour of the cover! Almond green, mouse grey or candy floss pink?
£26, excl. delivery
INFORMATION
http://www.hoxtonminipress.com/products/east-london-food