Lotus position followed by a cold-pressed juice ? Clementine Balfour is a Vinyasa flow yoga teacher, but also crazy about cooking. So she put together her two passions by launching Yoga Brunch Club in 2014, a pop-up every month all over the UK.
The idea is very cool : a very relaxed yoga course with a cool playlist, then an amazing brunch, totally earned, and a great change from the normal chef collabs, supperclubs, etc. The winning combo for a full Sunday, and a great way to start your week in a zen mood.
The stylish festivals have even started to pick up the idea, with Yoga Brunch Club attending the Wilderness festival this summer, with a brunch prepared by health food star Ella Woodward, aka Deliciously Ella (The Mae Deli).
13 November, head to the pretty Brixton East building, near Brixton Village. On the menu for the next session: an 100% German comfort food brunch with Liebes, favourite products from Ariana Gernet, a healthy and gourmet breakfast at the same time: bircher muesli, buckwheat granola....Without lactose, gluten free and no refined sugars, your dieting girlfriends will have no excuse but to sign up !
Not down with the tree pose ? No problem, the class is open to all levels, from beginners to advanced yogis.
Reservations are now open, don't hestitate to book before it is full !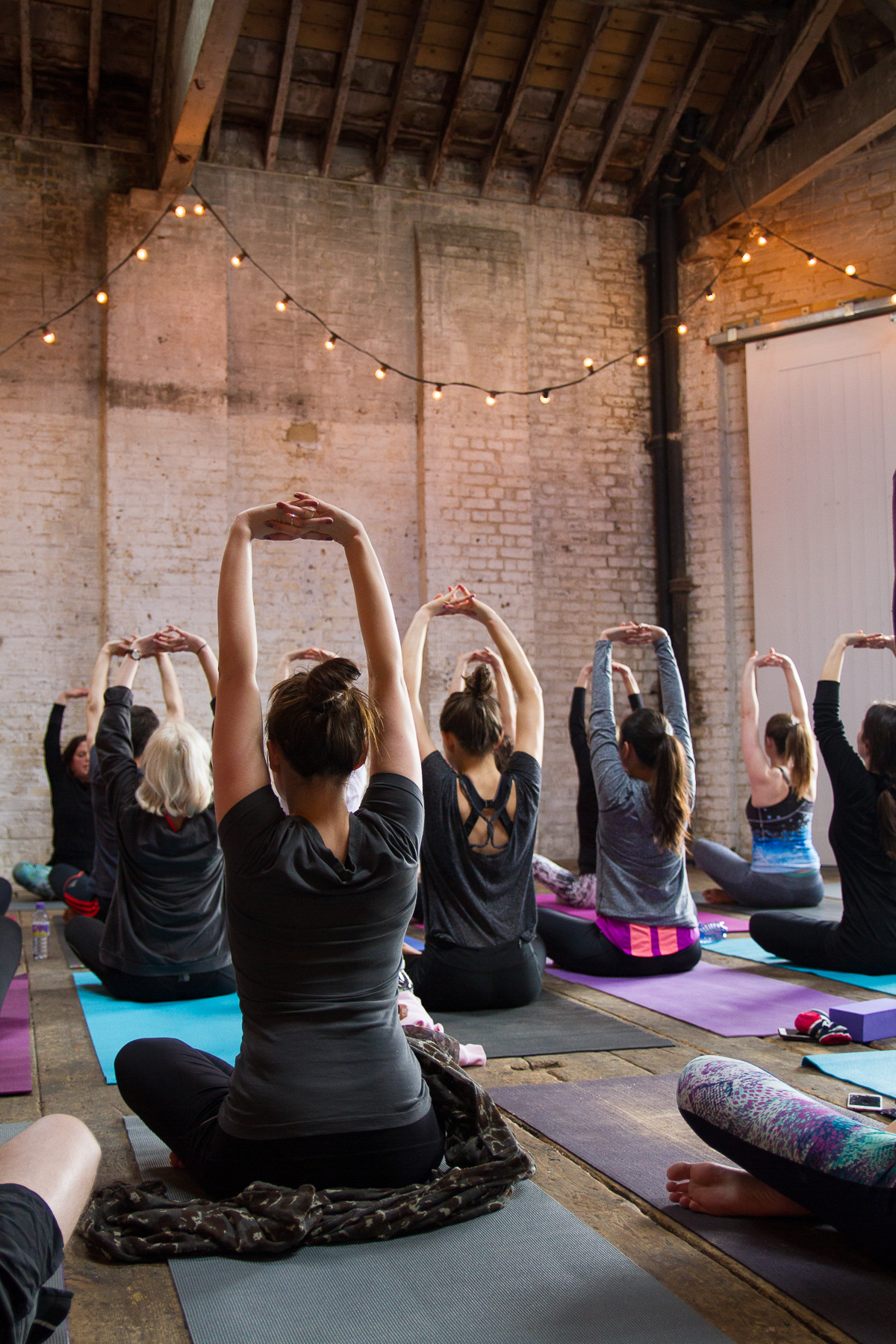 Sunday, 13 November from 1pm-4pm (yoga 1pm-2.15pm)
Tickets: £35
Reserve online at : www.yogabrunchclub.com/events