Whatever your level in yoga, a simple downward dog or headstand, take on a whole new dimension when you try to balance on a paddleboard. The good news is that you don't have to wait for your next holiday in St Barths to try out Sup Yoga.
You can try the new, uber trendy IG sport almost all year round in the heart of London in a pool in Paddington. No more excuses for not trying it out, guaranteed fun, even for beginners. We love testing our limits and feeling the board wiggle softly underneath you while you try different movements.
A great way to slim your silhouette while having fun, Sup Yoga works deep muscles without you even feeling it. Try it with your friends or with your man, who will be tempted by the challenge !
Top tip:  With Active 360, you can practice on your paddleboard in lots of different locations across London. A great outdoor activity for big and small alike.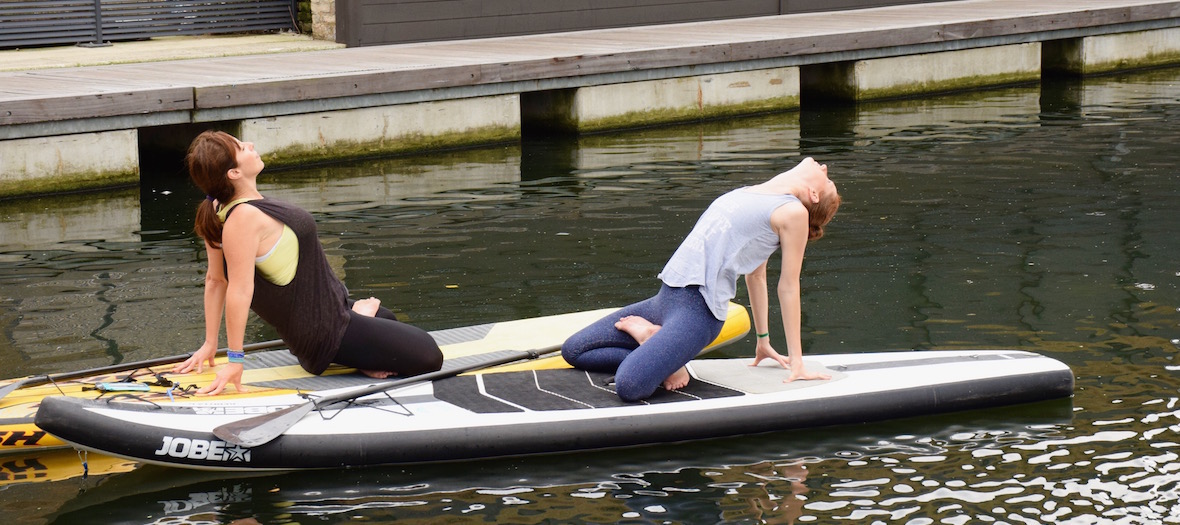 £30 for a 1 ½ hour course, £135 for five lessons. All the courses must be reserved in advance, schedule and reservation online at www.active360.co.uk/sup-yoga-london.htm