It's the spring, the birds are out, the flowers are out, and so are the hats! The start of the spring/summer social season in London means thinking about your accessories...and the hat is an integral part of a Brit-girl's wardrobe.
Weddings, christenings, Ascot, polo…you name it, if it calls for an upscale look, then it probably also calls for a hat! Kate, Duchess of Cambridge wears them beautifully, as do other royals like her sister Pippa Middleton and the Queen herself.
Princess Eugenie recently stunned in a Sarah Cant Millinery topper, while sis Beatrice chose Nerida Fraiman for her Buckingham Palace Garden Party look. But where to start, with so many options, hat vs fascinator, matching or elegantly clashing? Never fear, Do it in London has got you covered.
We looove: The faux-flower headpieces by Clea Broad, a modern take on a proper chapeaux, all made to order here in the UK. She features flowers, flowers, and more flowers, on a headband or on a comb. Magnificent for a party or race, but equally glorious for a bride as well. Check out the Rebecca (£195), a crown of pale yellow peonies and peony buds, tied at the back of the head with a lilac ribbon, or the simpler Daria hair comb (£65), with hot pink hydrangea, and pink delphinium and sweet peas on a comb.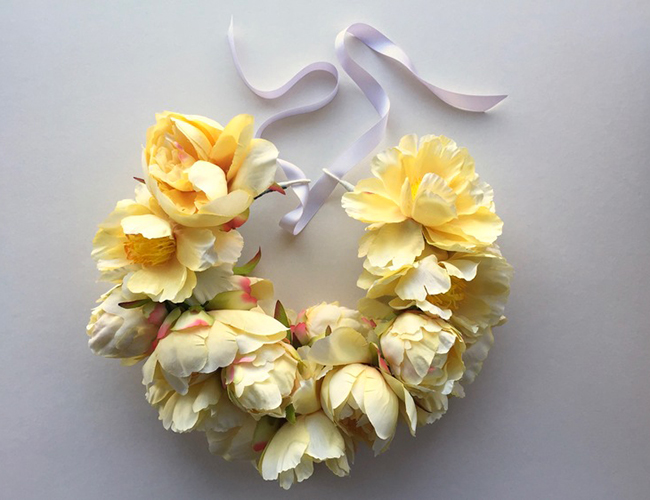 We also looove: The comfortable yet stylish hats by milliner Rachel Black. Check out her uber-elegant Ballerina model (£265), a chic and romantic feathered headband. Boo Disk (£285) is another great one, this one a proper topper- a fun and crazy bow sits on top of a disk, jauntily placed on the side of a headband.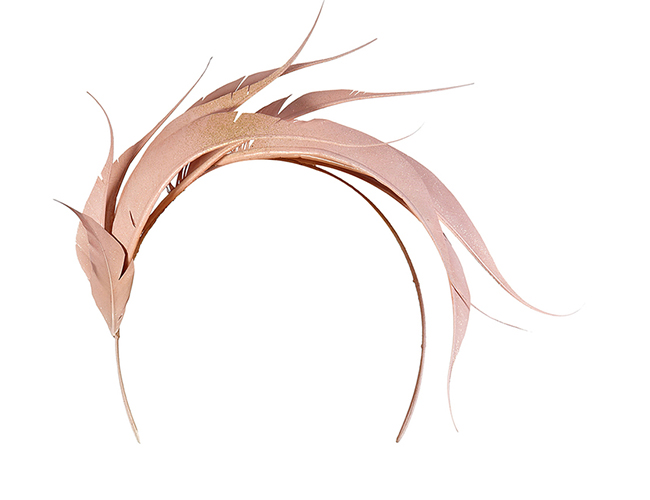 Not quite ready to splash out on a hat? On a budget? Consider hiring your topper. Check out Hectic Hat Hire (great name, and even cuter pink boutique façade)! Prices start at £35 – £125 for a long weekend, which is often much less expensive than buying.
Sarah Cant sarahcant.co.uk
Nerida Fraiman neridafraiman.com
Clea Broad cleabroad.co.uk
Rachel Black rachelblackmillinery.com
Hectic Hat Hire hectichathire.co.uk
By Rebecca Magniant