bonds. Hackney, part studio, part concept store, creates the link between the two by putting rising small creators from East London on display. Not far from London Fields, in the middle of the creative community, this is the perfect spot for such a cool project. Boutiques get such a great start here, that they often leave to create their own ateliers afterwards.
Behind the bay window of the boutique, you can see the wax workers for Earl of East London at work, with their sublime artisanal candles made from soy wax (from £20). Our fave scent? Smoke and musc, for a country-fresh scent!
On the first floor, you'll find the lair of very stylish ceramicist Ana Kerin, who hides behind Kana; you can visit by appointment and admire her working magic on her plates and special breakfast bowls, before shopping them on the ground floor.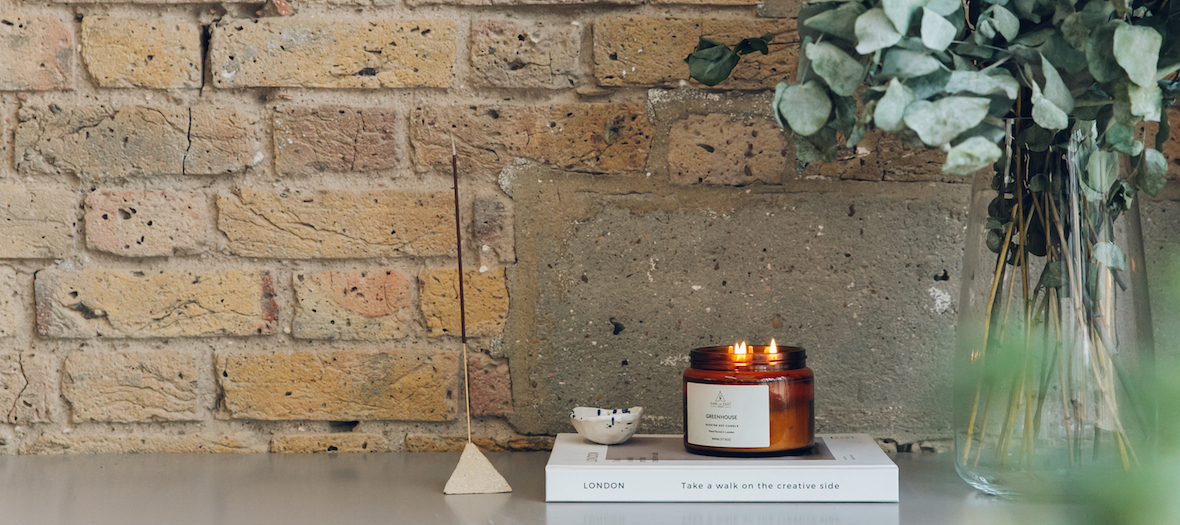 After a little Allpress coffee, we leave with arms full of items, one cooler than the other, from the labels on display: fresh eau de parfum by Maya Njie (£65), hand serigraphed pillow cases by KJ Plumb (£45), or super chic green leather dog collar by Fetch & Fellow (from £30).
For the sweet tooths: stock up on fig, walnut and vanilla granola by Granola Gangsters (£5.50) and the incredible homemade raspberry and hibiscus jams by London Borough of Jam (£6).
And finally, don't forget your turn: every week, workshops are organized to hep you learn how to create your own candles or ceramics.
Open Friday and Saturday 9am to 5.30pm, Sunday 10am to 4pm