Blink Brow Bar, the expert in lashes and brows, gives you a reason to flutter your lashes with the Ultimate Lash Curl, their star treatment that curls your lashes with a long-lasting result. Seated comfily in a big lounge chair, they put a mini roller on your lashes along with a few drops of products and your lashes are given a perm! After, your lashes are curled up, with an effect that opens up your eyes and your look.
We love this magic treatment that gives the impression of longer, thicker lashes. The curling effect lasts 6 to 8 weeks and disappears progressively and naturally as your lashes grow out. The only advice is to brush them regularly and apply a vitamin oil if you want to slow your lashes from falling out. A great treatment to do before leaving on holiday, especially when you add a eyelash tint- no need for mascara for 15 days!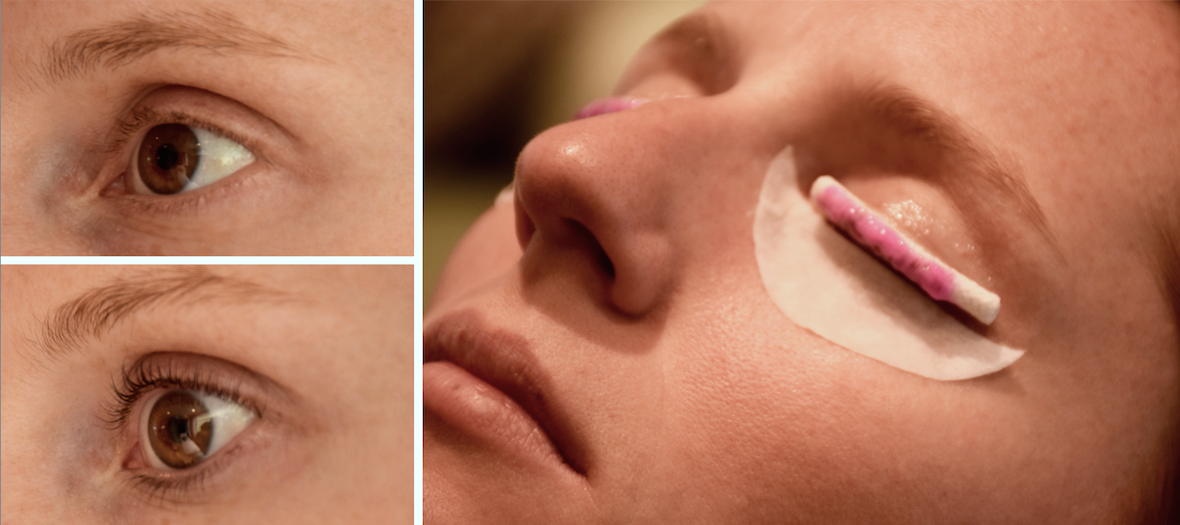 We also love: the brow threading by the Blink experts is amazing.  The false lashes are also great, but a bit on the splurgy side (£150), as well as being high maintenance (they need refills every 2-3 weeks). Save this for a big night occasion!
Ultimate Last Curl: £60 + £20 with a tint
Eyebrow threading: £19
Find the addresses of their 15 London salons on www.blinkbrowbar.com