The countdown has started….Do it in London has tracked down the three hottest pop-ups of the season, all the better for grabbing up Christmas pressies by little brands, artisans and up-and-coming designers in a few quick moves.
The Most Design-Oriented : The Design Museum
The Design Museum is back for the second edition of its ultra-stylish Christmas market, that shines the light on up and coming designers for three days...The perfect spot for getting your shopping done before the big rush!
We go for: the colourful hand-serigraphed trays by Georgia Bosson to wake up a kitchen, the chic and rustic plateware from Twin Earth Ceramics or the fun industrial lamps from Animaro.
Friday 1 December to Sunday 3 December 2017
Friday 12pm- 6pm, Saturday and Sunday 10am- 6pm
The Most Kid-Friendly : The ShopUp
At the beginning, Babyccino was a blog about good ideas between three cool mama friends. Babyccino has taken off and now groups together a multitude of lovely little brands in their e-shop dedicated to the universe of children. Once a year, they bring these brands to life in a pop-up shop in London, as well as in Los Angeles and New York.
On the program for the 5th annual ShopUp in London, over 50+ independent boutiques in the magnificent former town hall of Chelsea. All the best brands to dress the kids in from top to toe with organic wool from MamaOwl, chic and colourful swimwear from Folpetto Swim, amazing biscuit decorating kits from Clever Gretel, gorgeous pastel bed linen from Telulinen or natural toys from Conscious Craffts.
During this time: the children can whisper their secrets in the ear of Father Christmas or make their own Christmas crafts with Paperbirds London.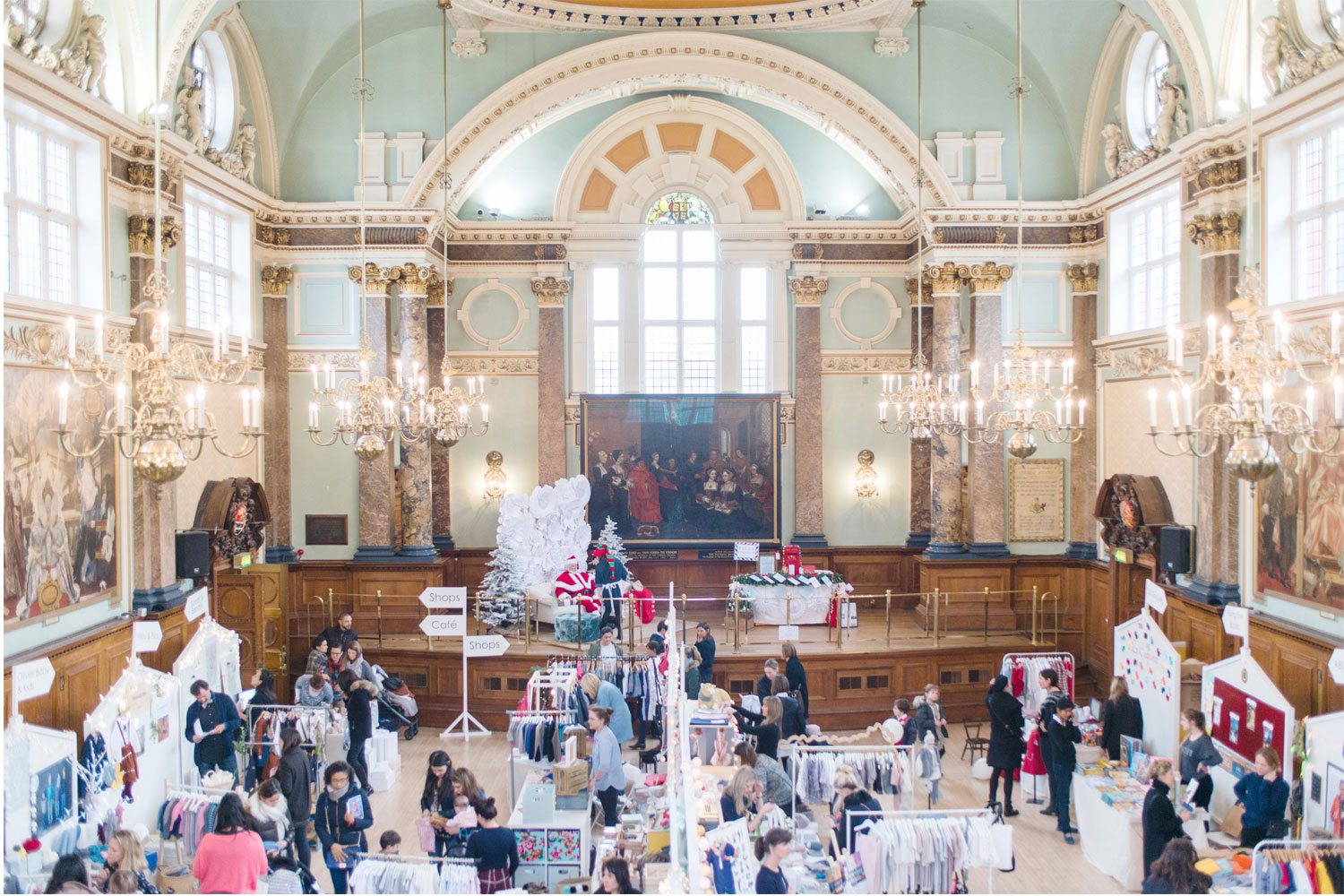 babyccinokids.com/shopup/
Sunday 3 December 2015 from 12pm- 6pm and Monday 4 December 2017 from 10am to 5pm
Free entry
The Most East London : The Urban Makers East Christmas Market
Founded in 2013 by a band of artisans from the East End, Urban Makers East has now become a true gathering of creative locals four times a year. For their Christmas Market, head to Ecology Pavilion in Bethnal Green.
The idea? Bring to light local handmade items, artisans and unknown as well as up-and-coming designers.
We love: the delicate copper items from from Brass and Bold by Spaniard Elsa Gomez, the childish prints by Karin Akesson, the vegan candles made in Hackney by Ohros or the lovely ceramics by Jessica Hoslin.
Don't miss the workshop on Sunday: learn to knit an ultra-cosy blanket with...your arm (!) instead of knitting needles, thanks to I Make Knots (£50, reserve onine, 11.30am- 1.30pm or 2.30pm- 4.30pm)
urbanmakerseast.co.uk
Saturday 9 and Sunday 10 December 2017, 11am- 5pm
Free entry