The trio Erchen Chang, Wai Ting Chung et Shing Tat Chung have already conquered the London foodosphere with their tender baos and gastro-Asian creations at Bao Soho.
Now they are bringing their A game with their latest project Xu, just near the the gorgeous Palomar. Inspired by Tawaiianese tea houses from the 30s, their new Chinatown address is a theatrical homage on two floors, dedicated to the sea of China and the grandfather of Erchen.
At the helm is the same leader of the group Erchen, who pilots the amazingly desirable menu, full of elegant little dishes: steamed egg with truffle (£4.75), shrimp toast with octopus and whipped tarama (£5), the famous Shou Pa chicken (marinated with ginger and spring onions, £18.50), grilled seabass with fermented tofu and chilis (£16.50)....to finish with a sweet touch, try the almond ice cream with black sesame that will bring home for the win (£4.50).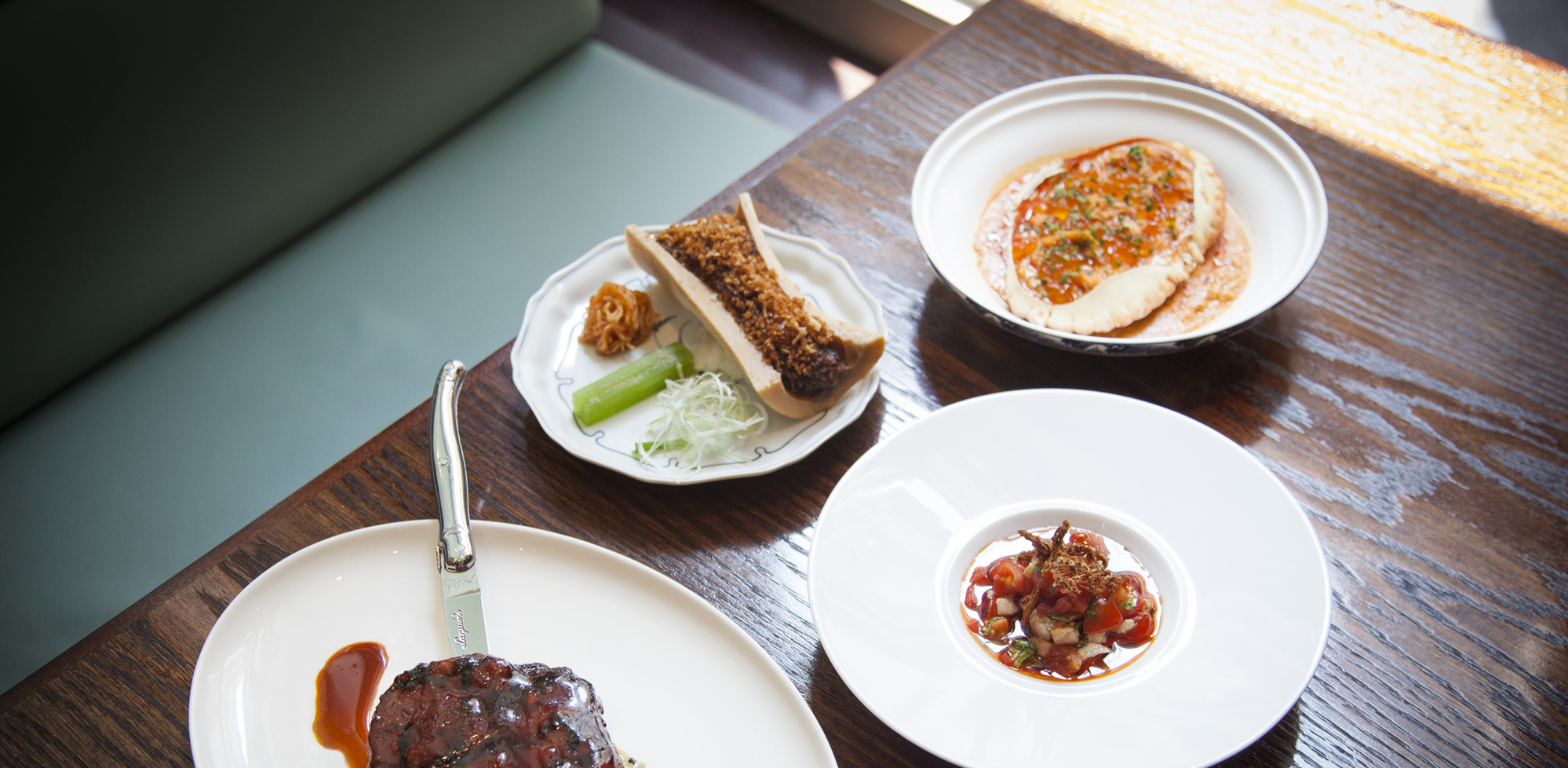 Sublime: the sophisto Art Deco interior, all in somber lacquered wood with eau-de-nil green and powered rose. The perfect backdrop for a cozy date or a chic dinner between friends.
We love: the delicate tea kiosk behind which you can observe the ceremony of specially-sourced mixes, infused to drink hot or cold. Our fave? The bubbly cold tea, Hing Yu, the house specialty. And the good news is that their teas are also available to take away to make at home! Feeling like something a bit stronger? Go for the amazing Taiwanese collection of Kalavan whisky (£8.50- 9.50).
The best plan: come for a quick slash enchanted lunch or even for a pre-theatre menu during the week (set menu £19.50, 12pm-3pm and 5p- 6.30pm)
Unique: does becoming a Mah-Jong expert tempt you? Start by initiating yourself in the tactics of the very strategic game, by reserving one of the two private rooms. Pratice while sipping on a Lo Tsui cocktail (with tea, gin, white miso and apple, £9), while digging into a feast.
Open Monday to Thursday 12pm to 3pm and 5pm to 11pm, Friday to Saturday 12pm to 11pm, closed Sunday.
Photo credit: Carol Sachs