Don't feel like stepping outside when it gets dark by 3:30 in the afternoon? Do It In London has discovered three temporary restaurants to help you enjoy winter.
Dinner… In a Gingerbread House
Nestled in Regent's Park, the York & Albany has all the trappings of a classical gastropub, headed by Gordon Ramsay. But closer to Christmas, Camden Yard turns into a scene straight out of a Grimm fairy tale, as a gingerbread house pops up in the middle of it.
Invite your squad (4 to 12 people), wrap yourselves up in heavy blankets and picture yourselves as Hansel and Gretel.
On a cosy Saturday afternoon: enjoy an afternoon tea with Earl Grey, scones, gingerbread and 'so British' mini sandwiches with your girlfriends (starting at £24 per person).
An evening by the fireplace: sip some wintery cocktails created for the season, such as the Gingerbread Espresso, and try some of the seasonal fingerfood (croquettes made of game, buttermut squash soup - starting at £30 per person with 2 cocktails).
We love: the giant gingerbread man to share (special order)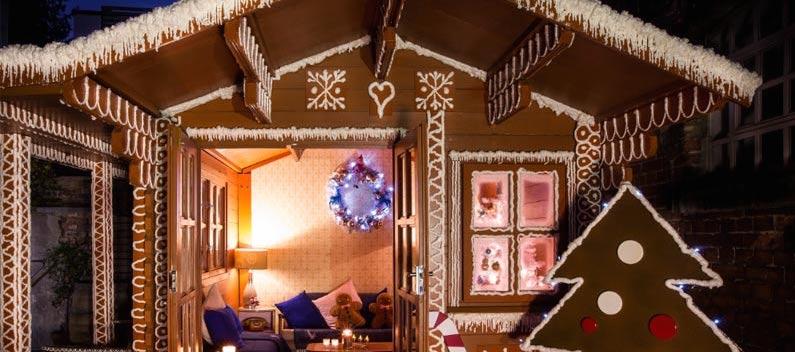 Until 28th February 2017 - times : 1pm, 3pm, 5pm and 7pm
Private party for 4 to 12 people. 6 minimum at the weekend
Compulsory reservation: online or call 0207 592 1373
Closed on 25th and 31st December 2016 and 1st January 2017.
York & Albany, 127-129 Parkway, London NW1 7PS - 020 7592 1227 gordonramsayrestaurants.com/york-and-albany
Dinner… In an Igloo
No, you aren't dreaming, there really are eight giant igloos that have sprouted up in front of the Coppa Club on the banks of the Thames.
With an amazing view of the Tower Bridge, HMS Belfast and the Tower of London, it's the ideal spot for an outdoor dinner without getting frostbite. Slip yourself under a sheepskin, order a Maple Old Fashioned to get you in the mood and start in on the menu (winter minestrone, grilled trout or penne carbonara.....) for a date with London.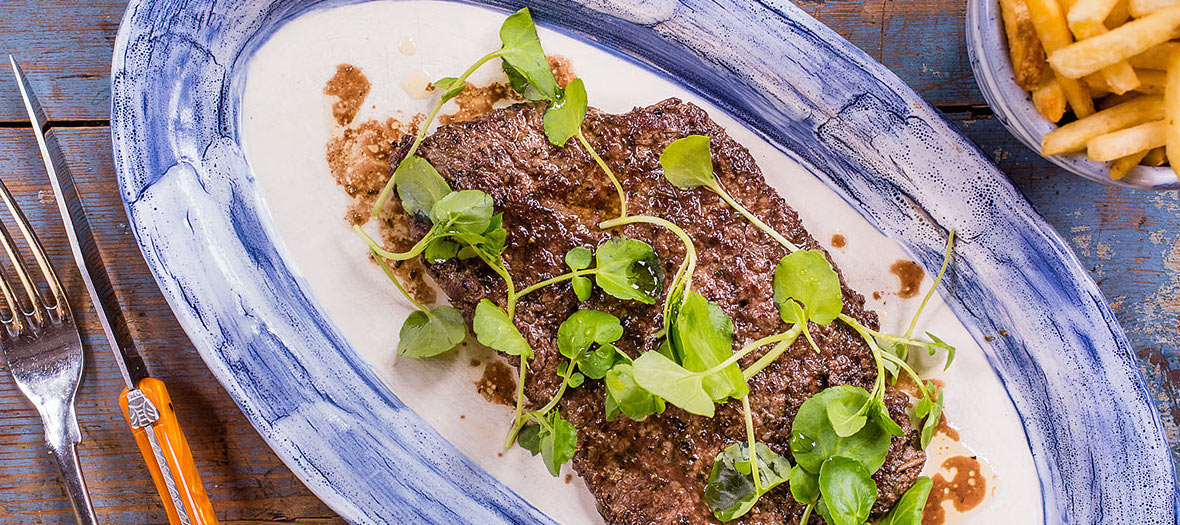 Around £20-25 per person, without drinks
Reservations advised : online or by email (towerbridge@coppaclub.co.uk) or by phone; some igloos are available without reservation
Until January 2017 (closing date TBD)
Coppa Club, 3 Three Quays Walk, Lower Thames Street, London EC3R 6AH - 020 7993 3827 coppaclub.co.uk
Dinner… On a Chalet-Topped Rooftop
No soggy snow, nor a queue for the ski lift, no need to walk with your ski boots: The Courthouse Hotel has taken care of all that. The hotel, in the middle of Soho, has redressed its rooftop terrrace for winter into a cosy wooden chalet for an âpres-ski ambiance: heaters, candles, woolly armchairs, blankets and comfy cushions....
Warm yourself up with a Hot Sierra Blazer (gin, cinnamon, cider, nutmeg) before dining on mini chicken burgers and the classically decadent sticky toffee pudding.
We love: the 50s decor, with retro posters and vintage skis on display.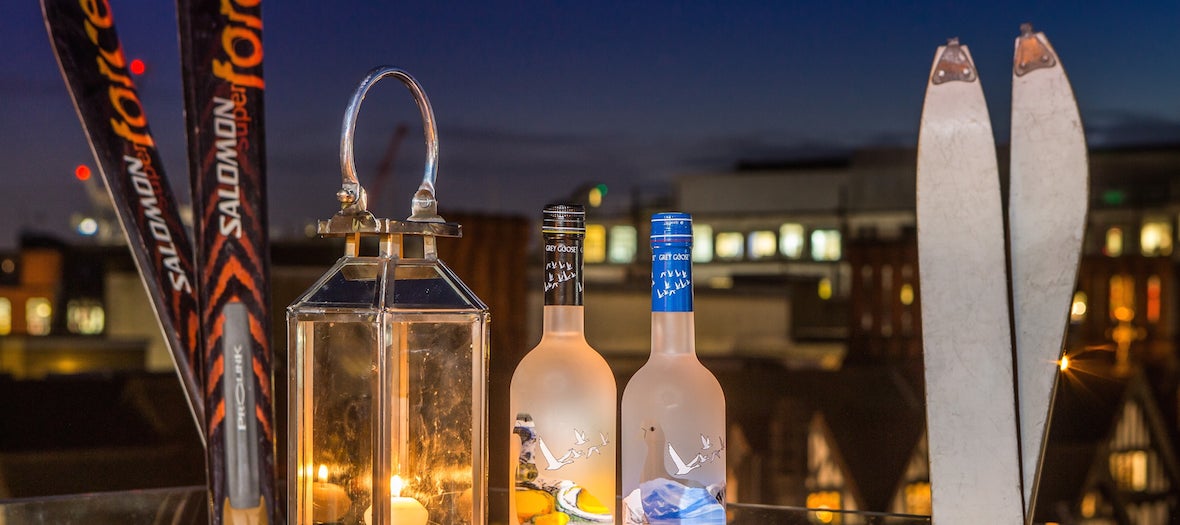 From Tuesday to Sunday, 3pm to 10.30pm (depending on weather)
Until 28 February 2017
The Courthouse Hotel, 19-21 Great Marlborough Street, London W1F 7LH - 020 7297 5555 www.courthouse-hotel.com