Don't feel like stepping outside when it gets dark by 3:30 in the afternoon? Do It In London has discovered three temporary restaurants to help you enjoy winter.
Dinner… In An Urban Chalet
At the edge of Regent's Park, the York & Albany is a classic gastropub, piloted by Gordon Ramsay. But with the approaching Christmas season, the Camden area has taken on a very cozy atomosphere, with the arrival of it's uber- British chalet.
Take your group (up to 10 people) and your dog, put on your tux and slippers, then install yourself comfortably in one of the super comfy Union Jack sofas under the hunting trophys.
A cozy Saturday afternoon: reserve for afternoon tea to enjoy scones, mince pies and other finger sandwiches with friends with a cuppa (from £30 per person). There is even a special kids menu (£15)!
An evening in front of the fire: sip a Slim Santa (vodka, grenadine and lemonade) or mulled wine direct from the drinks cart, while munching on local specialties (venison sausage rolls, salmon smoked with gin, red onion tarts)- from £38 per person with 2 cocktails.
We love: using our creative side to decorate cookies (£6 per person)
13 November 2017 to 16 February 2018 (closed 25 December and 14 February)
Hours: 11am, 1pm, 3pm, 5.30pm, 8.30pm
Private hire for groups (4-10 people, minimum 6 people Thursday to Saturday)
Reservations a must:
https://www.gordonramsayrestaurants.com/york-and-albany/whats-on/winter-cabin/
York & Albany, 127-129 Parkway, London NW1 7PS - 020 7592 1227 gordonramsayrestaurants.com/york-and-albany
Dinner… In An Igloo
No, you aren't dreaming, there really are eight giant igloos that have sprouted up in front of the Coppa Club on the banks of the Thames.
With an amazing view of the Tower Bridge, HMS Belfast and the Tower of London, it's the ideal spot for an outdoor dinner without getting frostbite. Slip yourself under a sheepskin, order a Maple Old Fashioned to get you in the mood and start in on the menu (winter minestrone, grilled trout or penne carbonara.....) for a date with London.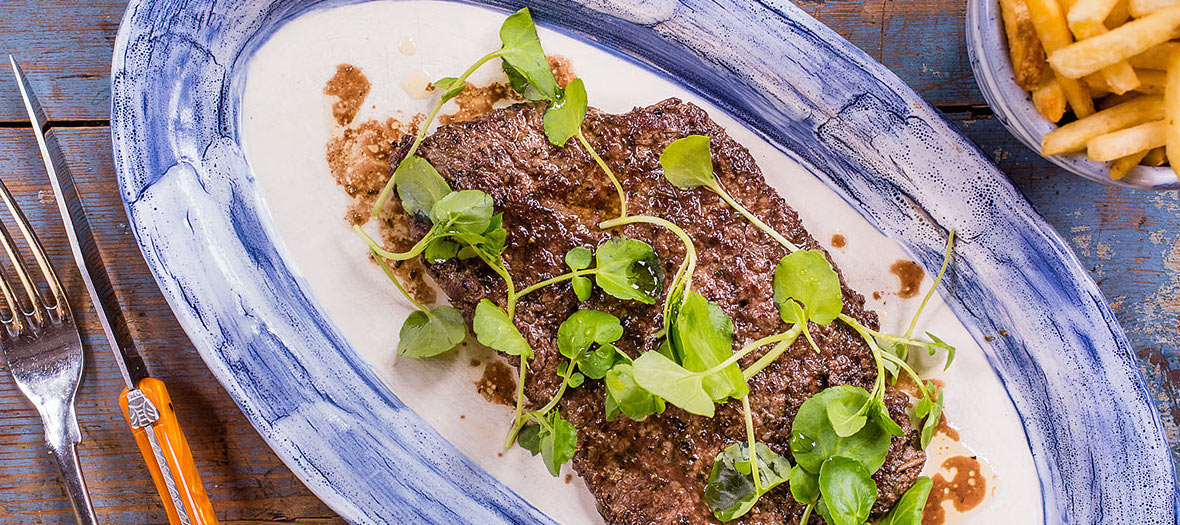 Around £20-25 per person, without drinks
Reservations advised : online or by email (towerbridge@coppaclub.co.uk) or by phone; some igloos are available without reservation
Until January 2017 (closing date TBD)
Coppa Club, 3 Three Quays Walk, Lower Thames Street, London EC3R 6AH - 020 7993 3827 coppaclub.co.uk
Dinner… In A Former Factory
Plunge into the crazy world of Christmess, concocted by Slap Ya Papa and Marbles & Ware. Here, Christmas has been cancelled and it's St Nick, Santa Claus' Mr Hyde, that takes over with his rebel elves.
Behind the doors of this imaginative universe, you will have a totally decadent dinner in a former Victorian factory, under the arch of London Bridge.
On the menu of this huge banquet, you can taste from 12 traditional dishes that have been reinvented, with a Southern twist- Cajun turkey, caramelized yams, roasted potatoes, red cabbage….) before Santa starts dancing on the tables and you leave the table to explore the Imaginarium. Super crazy fun!
We love: making our own cocktails with Tinkerbell in Mrs Claus' kitchen.
For a wintery touch, head to the basement and the pop-up bar with mulled wine along with music sessions and fairy tales.
Finally, do a bit of shopping with Bizarre Bazaar, that brings together a dozen independent craftspeople to help you find the perfect gift- from bespoke neon signs to beeswax candles and ceramics.
15 November to 22 December 2017, Wednesday to Sunday 6.30pm to 11.30pm, £55 per person.
Bizarre Bazaar: 11am to 8p, free entry
32 Southwark Street
London SE1 1TU