We love Pomonas, the new California cantine favoured by Notting Hill's It Girls. Stop by at any time of the day to bask in this light-filled and colourful spot to down a green smoothie or coconut granola. We are fans of the super bright decor and the super fresh breakfast menu, served everyday from 10am to 5pm for those who like a lie in (super yummy, the buckwheat pancakes with blueberries!)
The California-inspired menu proposes fresh seasonal products, seafood and savoury meats with healthy preparations. For lunch, we go for the Pomona's Cobb, a salad with prawns, the house specialty. For dinner, we go for the cheeseburger with Daikon radish slaw. A very nature-based menu, great products and a dynamic atmosphere- thumbs up!
Top tip: Happy Hour, 2 cocktails for the price of one, from 5- 7pm every day to give a boost to Friday night out!
Open Monday to Thursday 10am to 10pm, Friday and Saturday 10am to 10.30pm, Sunday 12pm to 9pm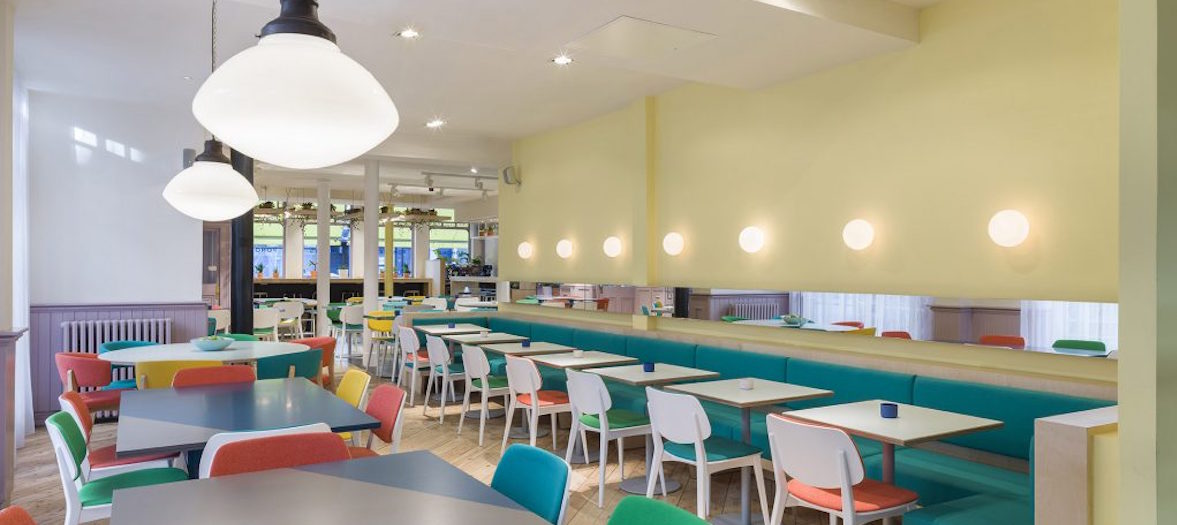 Crédits photos : Andrew Meredith pour Pomonas