No Diet Club: Behind a front that sounds like an anti-regime collective are two French people who are here to help you make your mark on London's food markets. Moving to London in September, Claudia Pizza and Antho Bourrito came up with the excellent idea of a tour of London's trendy street food spots. The guided tour takes place by bike over a distance of around 18km. No need for strong calves — a strong appetite is the the only requirement to succeed on this food trip. (Food)back in five spots on a gargantuan ride.
10:45. It is a well-known fact that the culinary world belongs to the early riser. Rendez-vous at Aldgate East where the tour begins. After giving the adventurers a "survival kit", the No Diet Club escorts them to a bike rental terminal. The fear make an awkward sight driving to the left disappears quickly thanks to Claudia and Antho who secure the bike ride.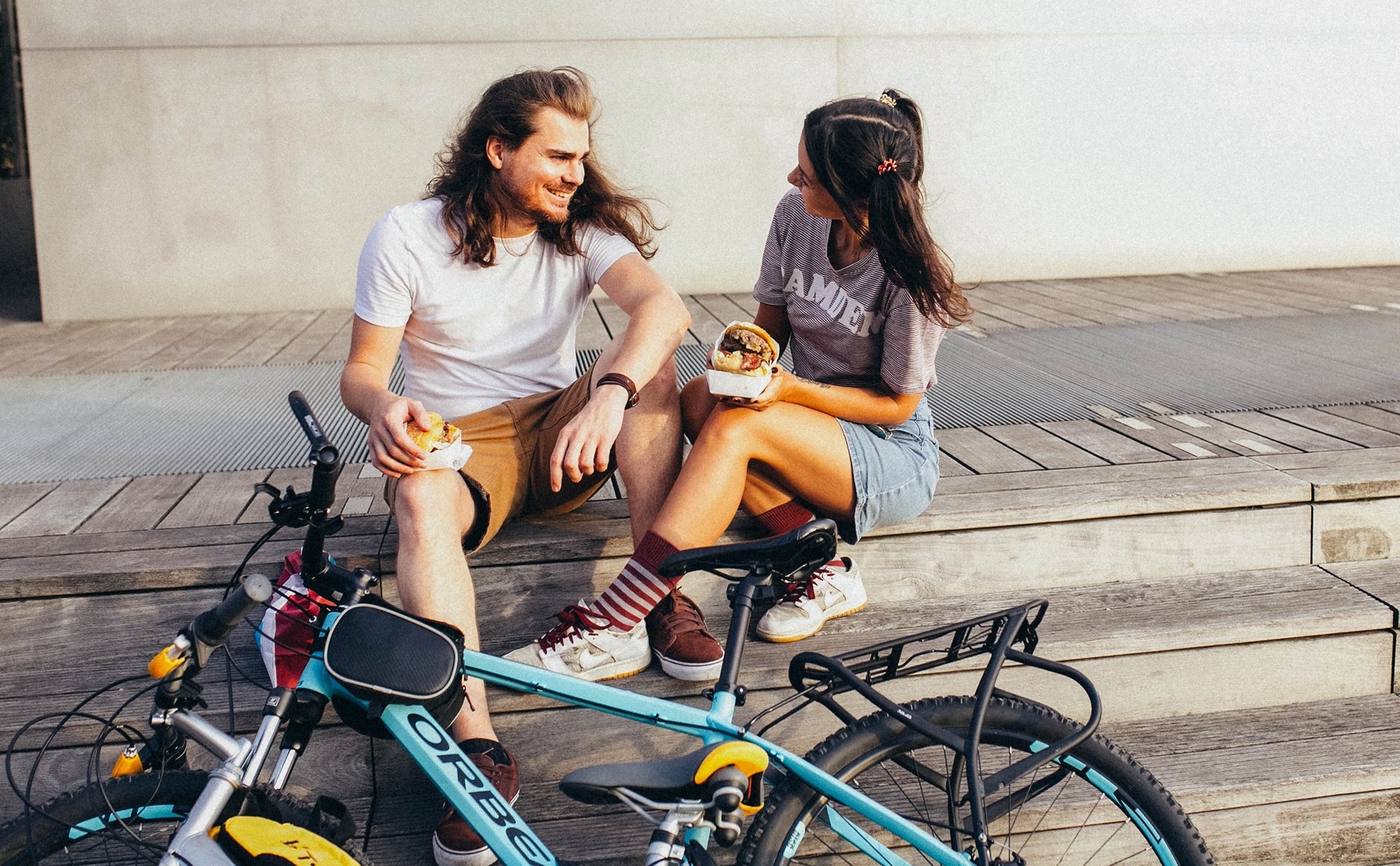 Stop 1: Borough Market. A crowded, colourful market in south London, Borough Market is known for its multiple street food stalls. The expert eye of No Diet Club is vital to finding the right treats! Burgers with veggie or vegan options, scotch eggs, pies — the two foodistas know the stalls like the back of their tongue, having tested (almost) all the delights on offer.
Stop 2: Street Union Market. After biking along the Thames, the tour continues in Soho. After crossing Chinatown, the No Diet Club stops in a small market tucked away from the restless neighbourhood. Suits and workers mix during lunchtime to enjoy burgers, burritos, falafel and duck confit
Stop 3: Camden Market. Not the most secret market in London but the offering is so "fat" that the advice of both experts is essential. Not wanting to spoil it for future adventurers, here is a just a short list of the dishes on offer: burgers, macaroni and cheese, fried halloumi, cookies stuffed with ice cream
Stop 4: Old Spitafield Market. An iconic destination, this market in east London is an excellent landmark for any foodista looking for street food. Stalls within halls with steaming stoves. It's tough to choose between buns, local specialties and mountains of pastries. Again, Claudia and Antho guide hungry stomachs towards the best options
Stop 5: After effort comes comfort. To follow the calories consumed, the No Diet Club buys a round of drinks — beer or soda, it's your call; as well as the opportunity to redo the course, full and starry-eyed.
From £35. All infos on www.nodiet.club