It has been 20 years since the New Loon Moon Supermarket is selling Asian products in the heart of Picadilly: no need to choose between Pad Thai or Yakitori skewers, you can have them all!!!!!
You are looking for Teriyaki sauce, udon noodles or wasabi peas for your dinner with friends tonight? Rush to the first floor of the store where you'll find Chinese, Japanese and Coreean products.
If you are more tempted by a a chicken satay, stay on the ground floor to get some coconut milk and the peanut sauce listed in the recipe.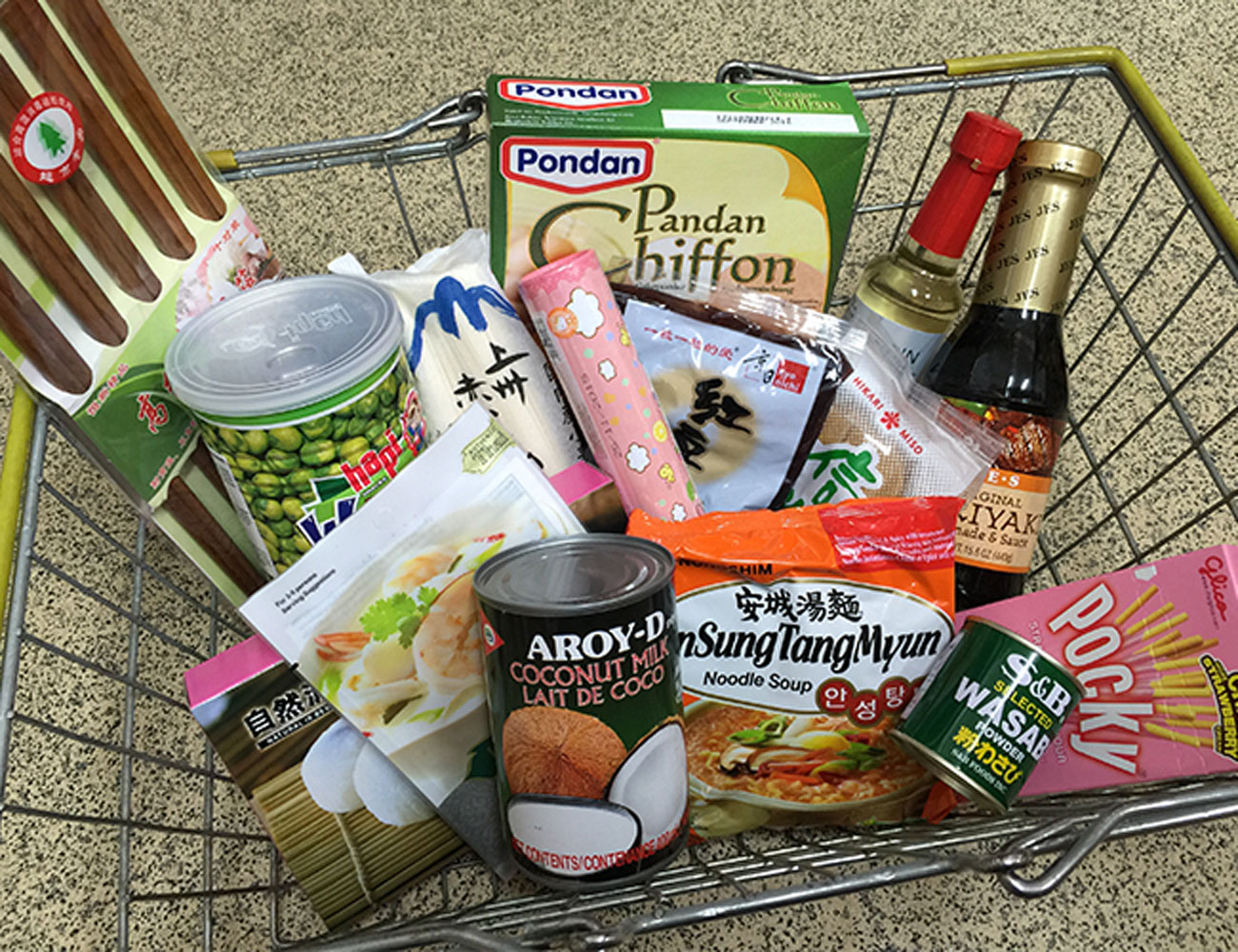 You'll find everything you need to spice up your home-made dishes! Fish sauce, sesame oil, rice vinegar, soy sauce, curry paste, chili paste, marinated ginger. Welcome to the greatest supermarket of all China Town (4500 products are sold, coming from all different parts of Asia). All these products are sold at very attractive prices: £0,30 for a cup of noodles, £2 for the best soy sauce on earth.
We loooove: the frozen food corner: dim-sums, spring rolls and samosas. The perfect food for a TV night at home.
Top: be on top with the ready-to-use sauces: just add some pieces of chicken, coconut milk and a bag of Thom Kha Kai and you'll be named the King of Thai soup!
Open everyday from 10.30AM to 8PM.