After the success of his first Milanese address, opened last summer, Andrea Rasca has decided to export his Mercato Metropoliano concept, which concentrates on Italian lifestyle. Located in the new neighbourhood on the rise south of the Thames, the 4000m2 new boutique/grocery/lifestyle HQ is housed in the former Sobo paper factory.
A multipurpose space, partly covered, partly open air, Rascae wanted to bring the community together around the celebration of slow food. The mantras of the house? "Small is beautiful" and "natural is good."
So, of course, you will find the creme de la creme of little producers, farmers and Italian and British artisans: artisanal beers, a bakery, a fishmonger, fresh pasta and pizzas, the best Transalpine wines....and, even better, you can participate in workshops, healthy cooking courses that help you decode labels on food to change your daily routine a bit.
Siscily shows off: Prezzemolo e vitale, THE cool indie supermarket in Palermo, presents its to-die-for products from the south of Italy in an instore shop.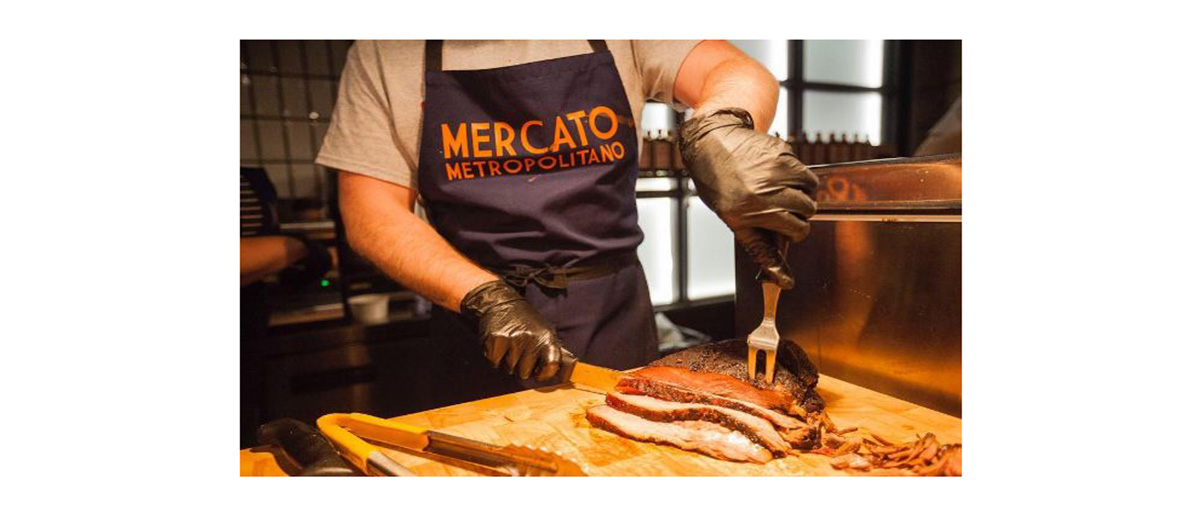 An outdoor screen: but not with just anyone! The super stylish Backyard Cinema created an abandonned jungle/ Indiana Jones ambiance to cross through to watch adventure films, while sipping a cocktail between two tropical plants.
The Mercato Metropolitano doesn't stop there: we prefer to keep a few secrets for you to discover-- but will tell you that there is an urban jungle, musical performances, a barber, a street food market, a boxing ring and even a pop-up hotel on site...We'll leave you to explore!
Open Tuesday to Sunday, 11am- 11pm