It's the latest creative hub that has opened in Hackney, between Broadway Market and Netil House! Marc Francis-Baum has just opened Mare Street Market, his melting pot market of more than a thousand square metres. You'll find all of this:
A Paradise for Foodies
It's super trendy chef Gizzi Erskine who has designed the farm to table restaurants, with a spotlight on the best of local producers, in the style of a classic British brasserie, revisited.
We stop by for a fantastic wood oven cooked pizza, garnished with courgette flowers, San Marzano tomatoes and ricotta (£8). Another good reason to head there- the brunch is available nearly all the time (9am- 4pm). Our fave? The funky McMare Street, a muffin stuffed with sausage, eggs, cheese and ketchup (£7). For a healthier option, try the unstoppable avocado toast, pimped with a poached egg (£8.50).
During the weekend, stop by for the amazing Sunday roast (£15) and crevettes direct from the seafood counter (£9.75), washed down by some Prosecco bubbles. The deli side is the ideal spot to grab a joyful sandwich (£5) or a salad for lunch, while shopping the artisanal brands of the neighbourhood, the the charcuterie from Cannon & Cannon or the smoked fish from Secret Smokehouse. We take maximize our shopping and take home a bottle of wine or artisanal beer from the Liquor Store. Finally, don't forget to grab a flight of espresso from the irreprochable Flying Horse Coffee.
Open 8am to 10pm.
An Anything but Boring Musical Selection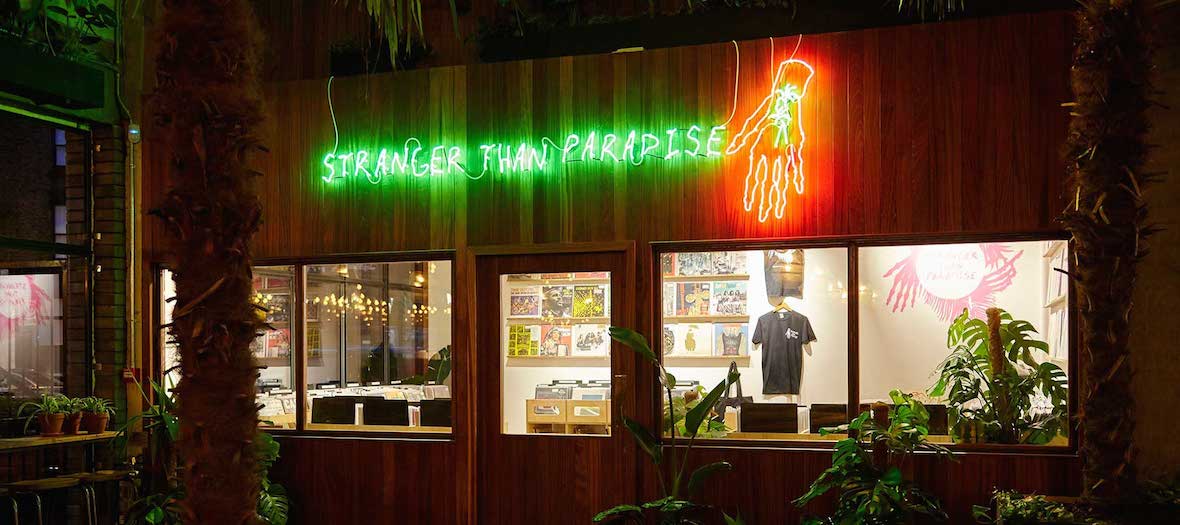 At the helm of Stranger Than Paradise Records, the new independent boutique dedicated to vinyls, we find Noreen McShane, former manager of Rough Trade East who knows the music business. Cherry on top, the market even has its own radio studio and podcast, Mare Street On Air.
Open Tuesday to Thursday 11am to 8pm, Friday and Saturday 10am to 8pm, Sunday 10am to 6pm. strangerthanparadiserecords.com
A Trendy Florist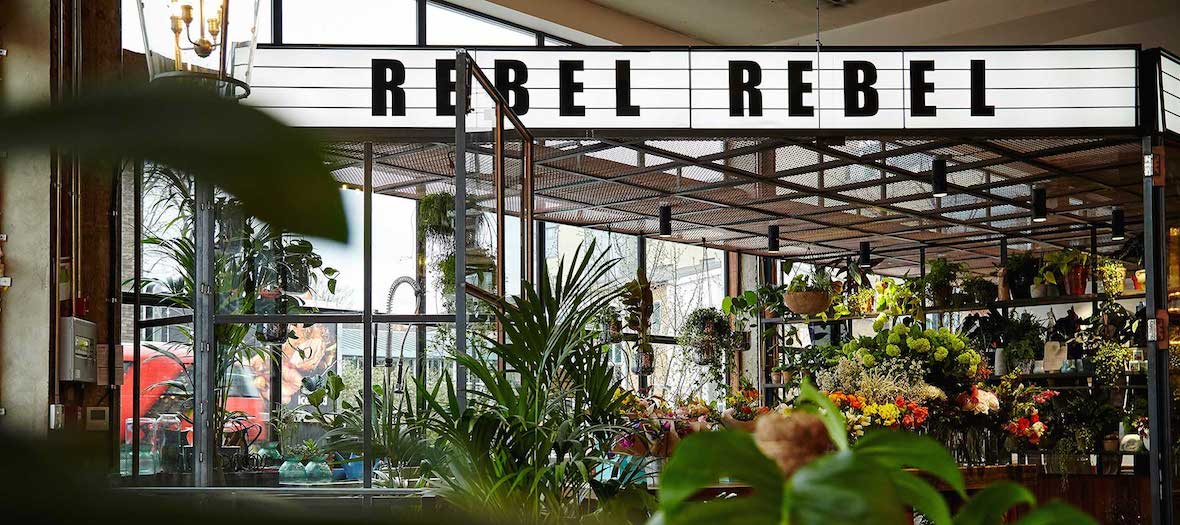 After Spitalfields Market, the most rock n roll flower dealer in East London, Rebel Rebel, has also posed its bouquets here. We crack for their seasonal compositions with cool titles like "Dance Me to the End of Love" that mixes roses, jasmine, mimosa and other treasures (£75) or the immaculate "Like A Virgin" (£60) with ranunculus alongside tuberose and lilacs, a wink to Madonna.
Open Monday to Saturday 9.30am to 6.30pm - 020 3745 2605