Little Nan's Tropical Den is a fun, offbeat nomad cocktail bar, opening on the southern banks to squat the basement of the Caribbean pub, The Golden Anchor.
LND is a good spot to hide out for an intimate cocktail, not a granny hang out as the name would suggest. On the contrary: tucked into a trendy neighborhood of Peckham, this cult place plays with cliches: good mother versus stylish chick. Velour sofas, 70s motifs, boogie woogie DJs, it attracts fans of kitsch as well as hipsters and the girl next door.
The house specialty? Drink your cocktail in a porcelain tea cup from granny's collection. The bar has at least a hundred!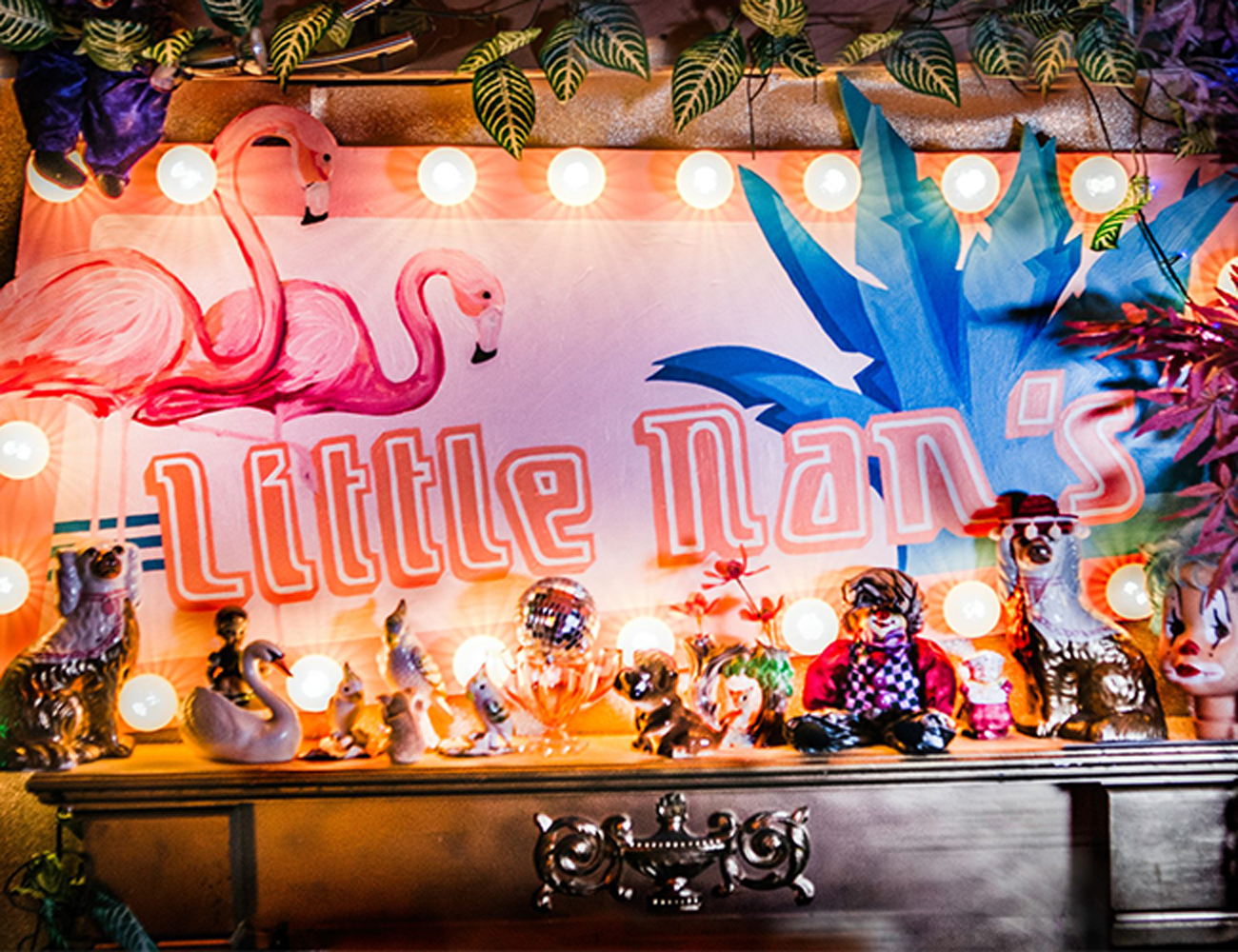 Stop by unexpectedly or do the reverse and reserve the place for two hours and take advantage of the unlimited pic'n'mix and popcorn. With a menu that borders on 60 cocktails with names as cuckoo as the decor, you will surely find the reason for which LND wins the bar awards!
And who is behind Little Nan's? Tristan Scutt, the grandson who created the place in honor of his grandmother.
Open Friday and Saturday 6pm to midnight until the 30th of April 2016.
Afternoon tea and cocktails on Saturday from 2.30pm (reservation necessary)
Reservations from £10 to £45 online at www.designmynight.com
Cash only.
Camille Rebourseaux