Along with your other 2018 resolutions, this one is not negotiable: sit down in the restaurants of chefs that are stirring up the London foodie world at the beginning of this new year. Zoom in on three stylish restaurants that you won't want to miss.
Londrino: The Brit-Lusitano New Bistrot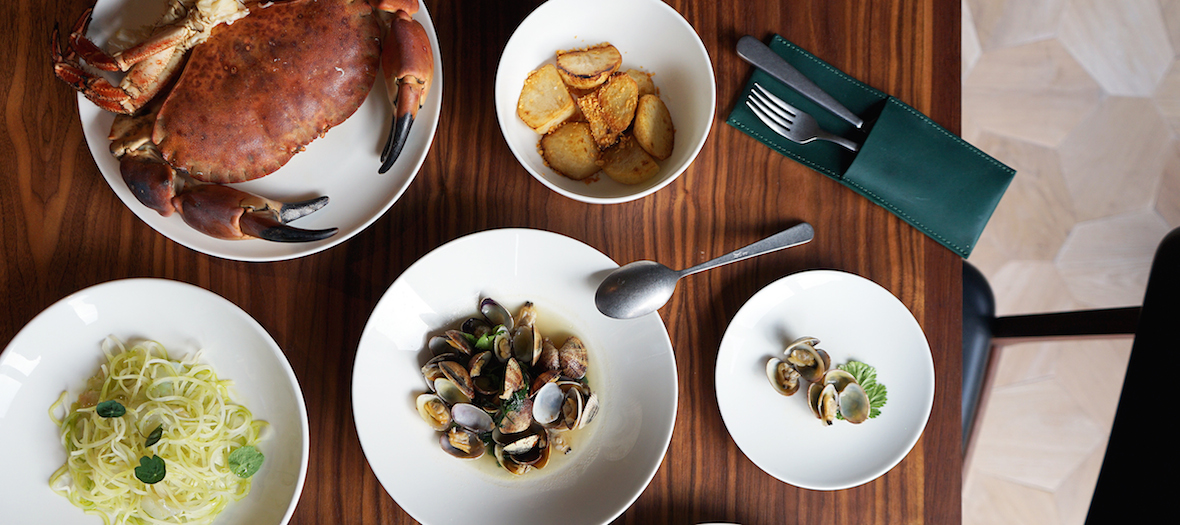 Impeccable CV for the talented Portuguese chef Leandro Carreira, who has made his mark on Viajante in London and Mugaritz in the Basque region. After a successful stint at Climpson's Arch in 2016, he is finally opening his own table in London Bridge and people are asking for more.
We love: the gorgeous design of the huge front windows, the parquet that looks like precious stones, and the polished concrete walls all the way to the leather silverware holders, made in collaboration with the craftsman Paradise Row.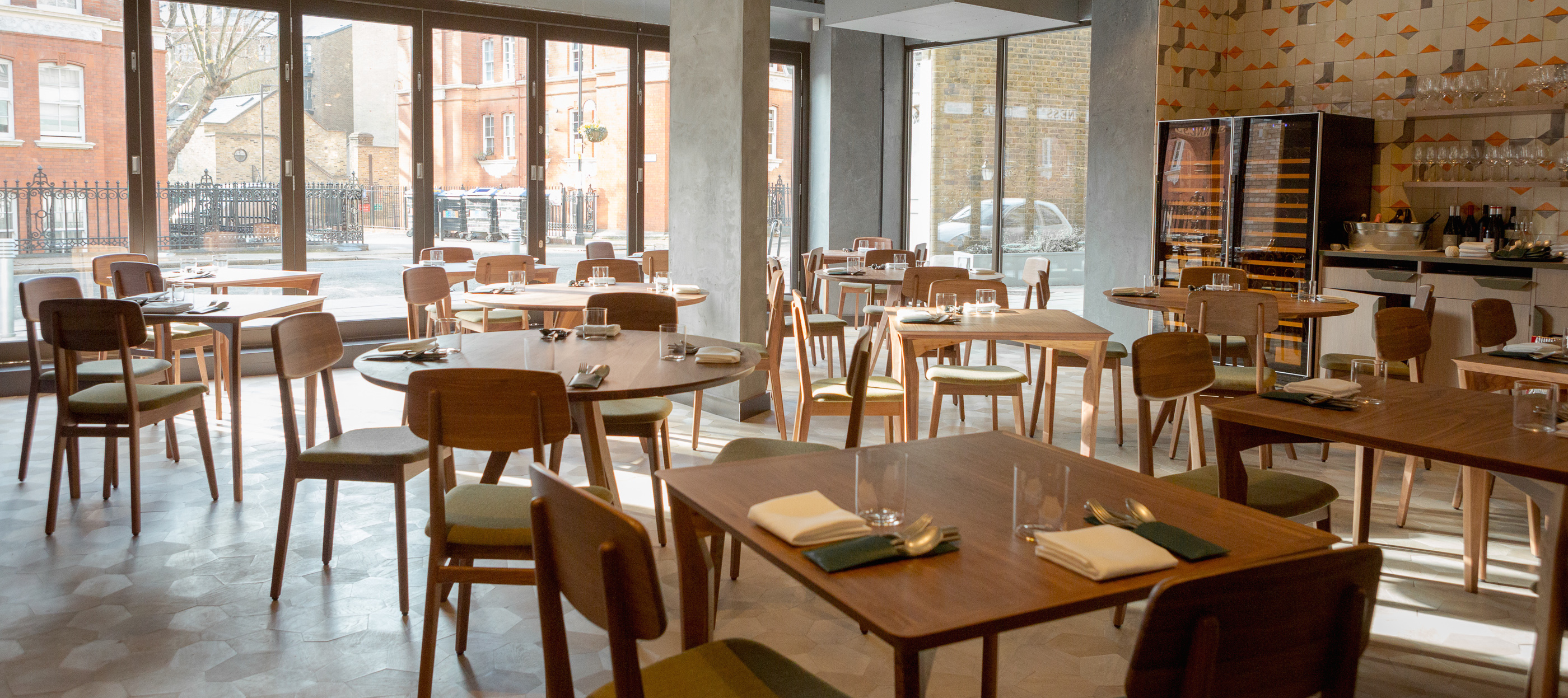 On the menu: the best of British ingredients, under a Portughese influence. Fermented potatoes are tossed in dried egg yolk and a bright herb sauce (£8) and the fried mackerel comes whole with a dried algae butter (£14.50). But definitely save room for the brioche French toast, with caramel and walnuts (£8.50) while sipping a Negroni (£9).
For a change from the Sunday roast: check out the events on Instagram, as the chef often highlights different regions of Portugal for Sunday lunch.
Restaurant: Tuesday to Saturday 12pm to 2.30pm, 6pm to 9.30pm, Sunday 12pm to 3pm
Bar: Tuesday to Saturday 12pm to 10pm, Sunday 12pm to 5pm
36 Snowsfields, London SE1 3SU. 020 3911 4949. www.londrino.co.uk
Smoking Goat: The Explosive Thai Cantine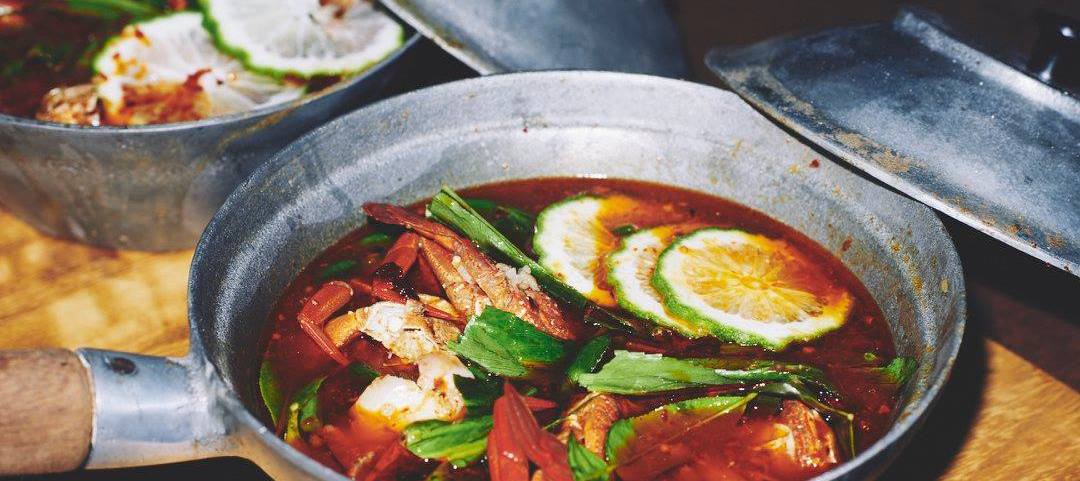 RIP Smoking Goat Soho, long live Smoking Goat Shoreditch! It's in a former strip bar just near the Tea Building where the thai address from Ben Chapman has taken root in perfect East London style, with exposed brick and industrial decor touches, bien sur.
In the kitchen is chef Ali Borer, concocting an inspiring menu based on Bangkok street food. We adore these little gems, served in pastel plates just like over there. To share with everyone at the table: kebabs of grilled beef heart (£2.50), Menai oysters with crunchy peppers (£3.50), a soy-braised half chicken (£11.50), massaman curried goat (£13.50), and finally rice fried in lard (£3.80).
Sweet tooths, head to the Dum Dums Donutterie in Boxpark to munch on a creme brulee doughnut for pudding.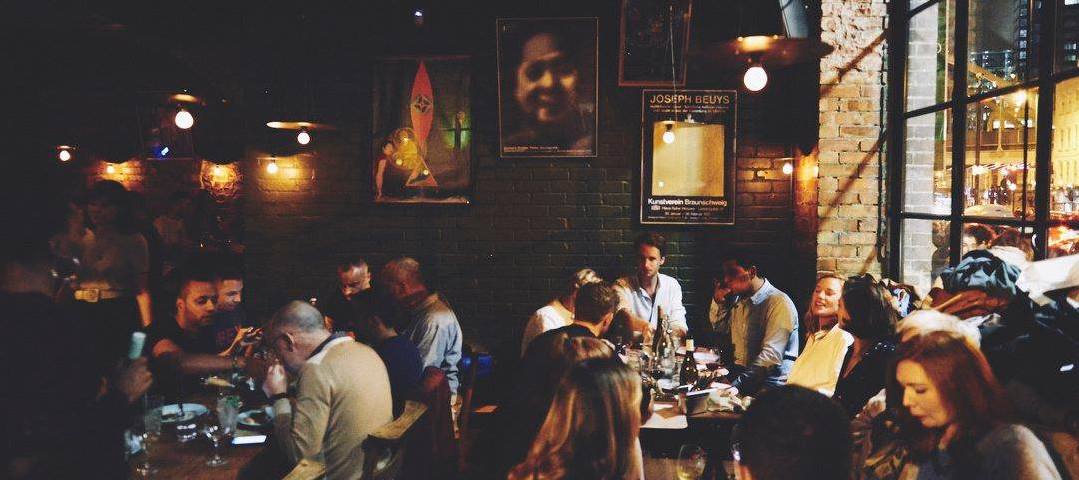 Open Monday to Wednesday 12pm to 3pm and 5.30pm to 11pm, Thursday and Friday 12pm to 3pm and 5.30pm to midnight, Saturday 12pm to 12.30am, Sunday 12pm to 11pm.
64 Shoreditch High Street, London E1 6JJ. www.smokinggoatbar.com
Pastaio: Super Instagrammable Pasta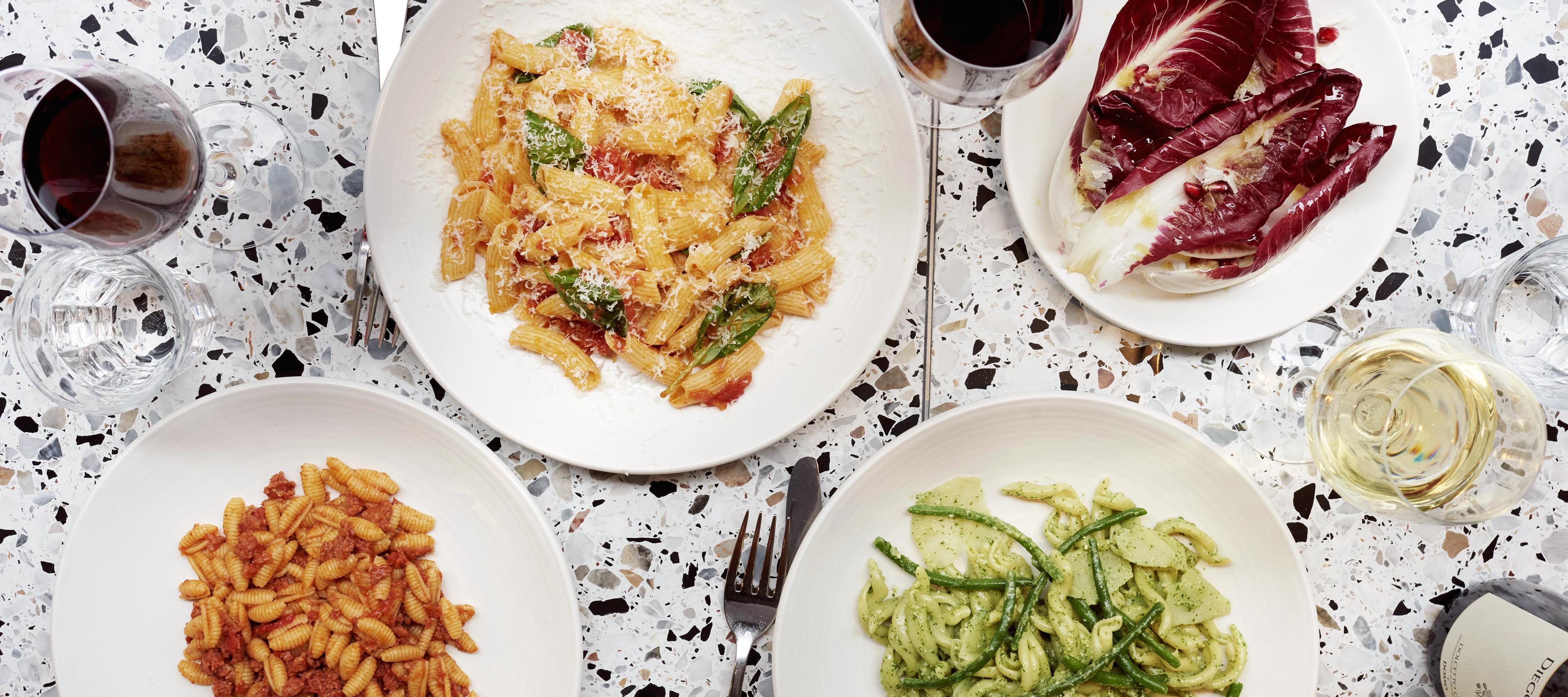 Fresh pasta and great prices in a bright and cheery location, it's the winning new formula from star chef Stevie Parle in the middle of Soho.
To whet your appetite, start with the Nocellara olives (£2.50), a gorgeous mozzarella di Buffala (£7) and a plate of Transalpine charcuterie (£8), with a glass of Prosecco, of course. Next, on to the handmade stars of the show, that come with every type of sauce: tagliatelle with wild mushrooms (£11), veggie casarecce with pesto, green beans and potatoes (£9) or an amazing cacio e pepe bucatini (£8). Top it all off with a classic tiramisu (£6) or a clementine sorbet (£2.50).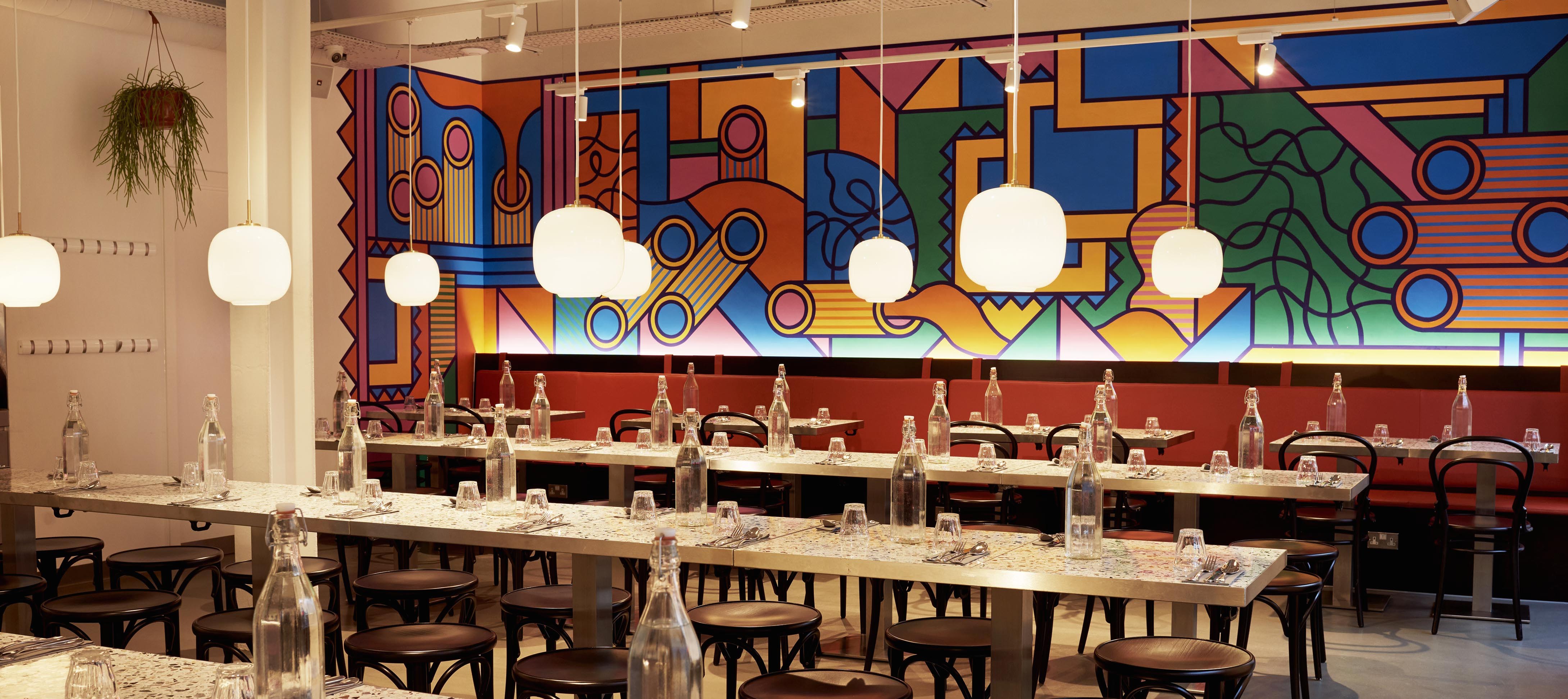 Good news for allergy sufferers: all the pastas are also available gluten free, you just have to ask!
A tip: come early, as there is no reservations and it is first come, first served!
South of the river? Check out Padella for your pasta fix.
Open daily from 12pm until late.
19 Ganton Street, London W1F 9BN. www.pastaio.london