Tucked away in our fave part of Covent Garden- Neal's Yard in Seven Dials- the most fab little English coffee house has opened up. Jacob the Angel was opened by foodie siblings Layo and Zoe Paskin, the power duo behind The Palomar and The Barbary, and named after Jacob, the man who opened the first coffee house in England, 1651.
The healthy menu explodes with Mediterranean flavours (head chef is formerly of Ottolenghi and Moro)- counters are brimming with gorgeous and colourful salads and baked treats. This is the perfect spot for a quick bite between perusing the shops in the area.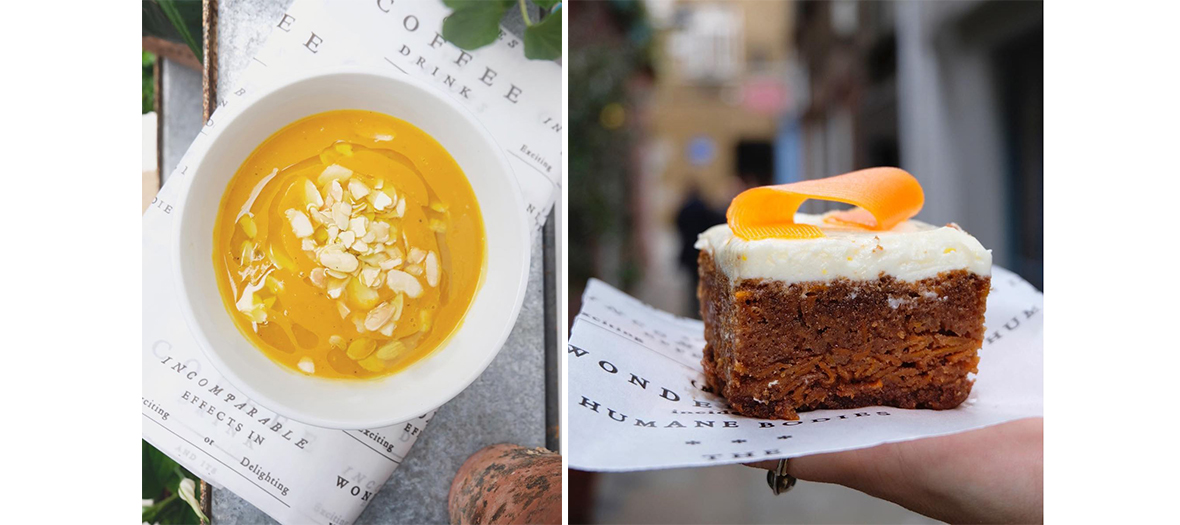 A daily changing menu offers homemade cakes and treats along with favourites that will remain constant. For breakfast, try the whipped feta, honey and walnuts on sourdough toast. Or wait until lunch for the butternut squash, sweet onion and sage quiche or the chicken, rose harissa, coriander and whipped feta sandwich. (Breakfast around £5, sandwiches £4- 5.)
Mainly a takeaway spot, there are 10 special seats inside and a few more outside, so be prepared to scout out a table if you want to hang out. Every inch of this little space has been thoughtfully planned, from the recyclable or biodegradable packaging used for all products to the local suppliers for quality nosh (Square Mile Coffee Roasters for coffee, Newton & Pott jam from Hackney, The Dusty Knuckle Bakery for bread….)
Open for breakfast, lunch and tea everyday.
Monday to Friday 8am to 5pm, Saturday and Sunday 9am to 5pm