African cuisine clearly has wind in its sails. The address that has everyone talking? Ikoyi, at the heart of St James's Market on Regent Street, which owes its name to one of the posh neighbourhoods of Lagos, the former capital of Nigeria.
On the program from the two thirtysomething friends Iré Hassan-Odukale and Jeremy Chan: help Londoners discover the cuisine from West Africa, with their special touch.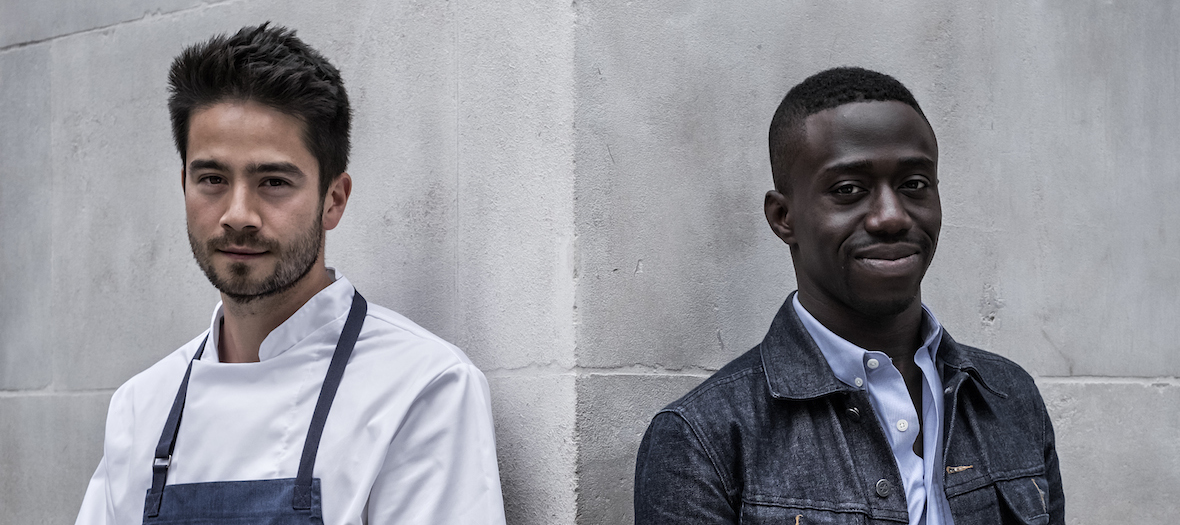 Forget the day to day cuisine, plantains and yams earn their stripes of sophistication on this special menu. Jeremy has taken over the kitchen after having worked with Heston Blumenthal, René Redzepi and Claude Bosi (nothing but that!). Ire manages the immaculate service.
As for the decor, the ocre banquettes, colourful paintings and terracotta suspensions were conceived by interior designers from Studio Ashby. Our favourite touch? The sublime graphic black and white terrazzo floor.
We love: taking a holiday, just by reading the list of ultra exotic ingredients that appear across the menu. If you appreciate octopus, try the octopus with ndolé (Cameroonian plant) and calcot (£14) or the roasted turbot with a mix of mbong spices and okra to share (£60).
The good time to go: revel in a lunch of the iconic riz jollof with smoked crab or a avocado-baobab dessert, at the heart of the two or three course lunch menu (£25- 30).
And to drink? In collaboration with the mixologists of Three Sheets Bar in Dalston, the cocktails have been thought out to bring to light the ingredients too often under the radar. We lightly sip a Cassava Sour (vodka, manioc juice and lemon, £10) or a Ikoyi Chapman (hibiscus, goyave and passion fruit, £6).
The details that count: nothing is left to chance here, even the sublime crockery was made by two talented ceramicists Jess Joslin and Owen Wall.