It's not only in East London that hip new places are opening!  For a few weeks now, Hammersmith has welcomed five top street food stalls, bringing new life to West London, on the main level of Kings Mall.
To launch the competition:  burgers from Patty and Bun that have nothing to prove (£8.50-9); Vietnamese delicacies from Salvation in Noodles- buns, phos and currys (£5.50- 8.50) that have made Dalston happy since 2014; super yummy fried chicken from Other Side Fried (£7.50-9- they are alos at Peckham Levels); springrolls revisited, fun and healthy at Sinchow (£7)....The pop ups will change regularly, which will become your spot between noon and 2pm without hesitation.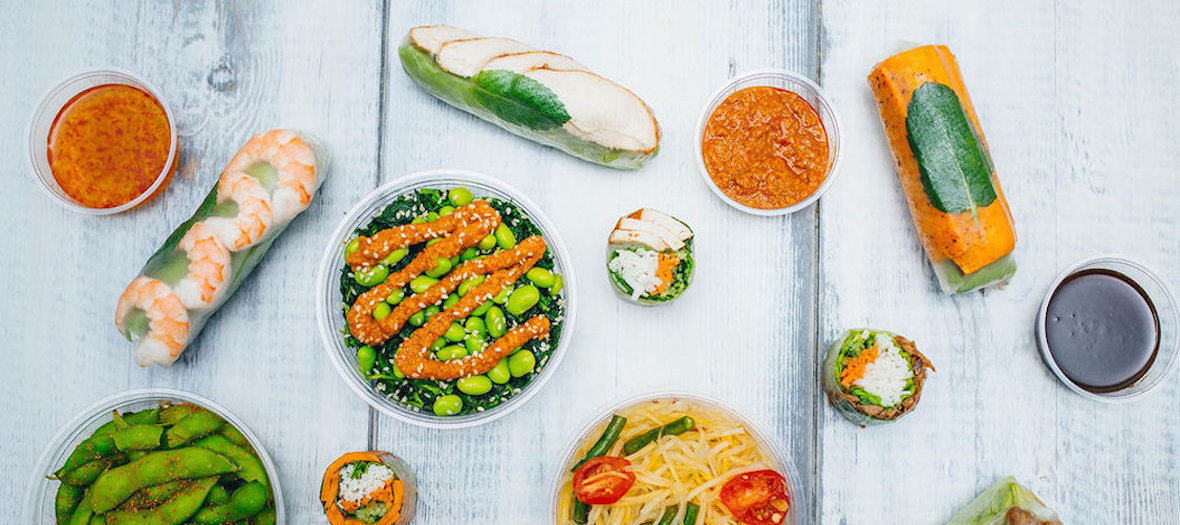 The mission of Incipio Events, who is also behind the super popular Pergola on The Roof?  Revolutionize the lunch break, far from the sad sandwiches from Pret and other chains that surround your office in West London.  Forget the aseptic restaurant in the mall, and come find the perfect lunch in this cantine that is nothing like your previous one.
Good news: for the time-strapped that are used to swalling their salad without looking up from their keyboard, Feast Canteen is also a hub for Deliveroo.  You can have all of these interesting bites delivered at once (from 12pm to 11pm).
And for those who live in the neighbourhood, we love coming by at any time to work in peace on one of the comfy sofas.
Open everyday from 11am to 8pm
Cafe open from 11am to 6pm