Stroll through Chinatown, where taste buds are tested by showcases and fragrances, Baozi Inn is the perfect little canteen to recharge your batteries at low prices. Tucked away just off the main street in Chinatown, the kitsch but classy restaurant offers Sichuan specialties and, as its name suggests, baos. Based on real flour instead of traditional rice, the buns are stuffed with meat or vegetables. Generous and soft, the rolls have gained such a reputation that some aficionados come especially to taste them.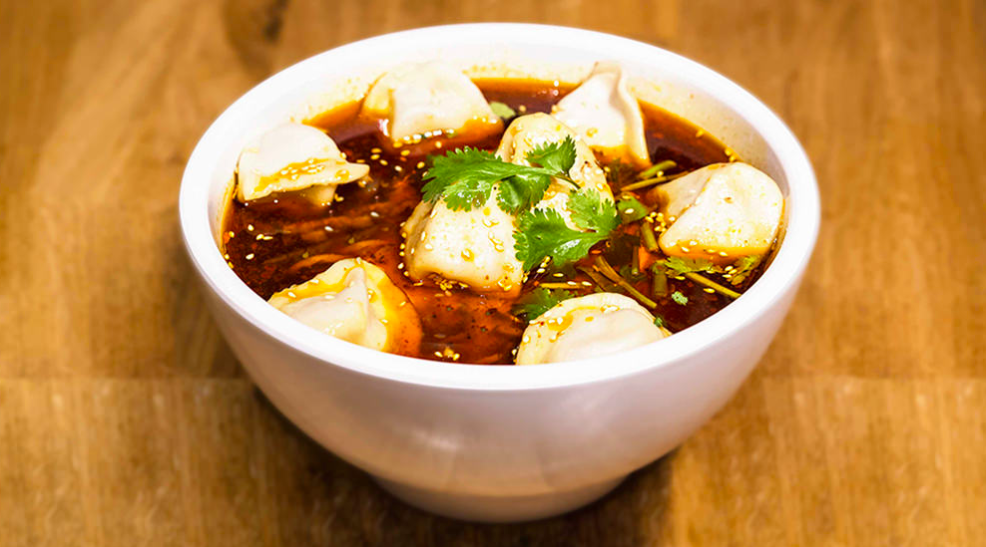 For the audacious, Baozi Inn also serves a variety of dishes from Sichuan, a region renowned for its spicy cuisine. «Red thread» of the restaurant, the chilli invites you to the plates minced or as a steady drizzle of oil. Hungry for thrills? Sichuan's spicy beef noodle soup will hit your taste buds. Served in a large bowl with bamboo shoots, thin slices of beef and chilli oil floating on the top, the soup is super hot. Slightly sweeter but no less tasty, the Dan Dan Noodles are also a superb choice. Topped with minced marinated pork, mustard greens, sesame sauce and chilli oil, the noodles leave a tingly numbing effect in your mouth
But only bite off what you can chew: soups and noodles are served with three small portions of seaweed salad with garlic, spinach with ginger and grated potatoes seasoned with Sichuan pepper.
And to drink? Ice cold soya bean milk tastes like it was homemade and is perfect for refreshing even the most sophisticated palates.
Lunch from £8,90
Open Monday to Sunday from noon to 10 AM