London's favourite winter sport ? Put on your mittens, slip on your skates and take a spin on the ice before heating up with a hard-earned glass of mulled wine. Ice skating rinks are popping up in every corner of the city, with unique decorations and themes. Do it in London has spotted the three most spectacular ones for you.
The Most Arty Ice Skating Rink: Somerset House
The fantastic courtyard at Somerset House is always home to cool activities, like the outdoor cineman in super or.... The amazing ice rink in winter, with a great activities programme and extended hours this year.
At nightfall, it's time for Skate Lates!  Some of London's top music groups will squat the dj booth with ultra cool live sets:  Evening on Ice with the group Last Night in Paris (17 November), sessions by Balamii, the hip radio station in Peckham; happenings from Eat Your Own Ears, founders of the live culture festival Fields Days or hip hop and R&B Supa Dupa Fly (5 January 2018).  Reserve tickets online (£17) then savour an ice cream, or post-skating, a cocktail.
So chic: again this year, the institution Fortnum & Mason that is in charge of the pop-up lodge, installed in one of the wings of Somerset House, with comforting classics like Swiss fondue to share (£28/ person) or tartiflette (£ 17/ person).
The cool gift: combine the ice rink with a little luxury- hot chocolate with creme or champagne with blinis and salmon ( packages from £23).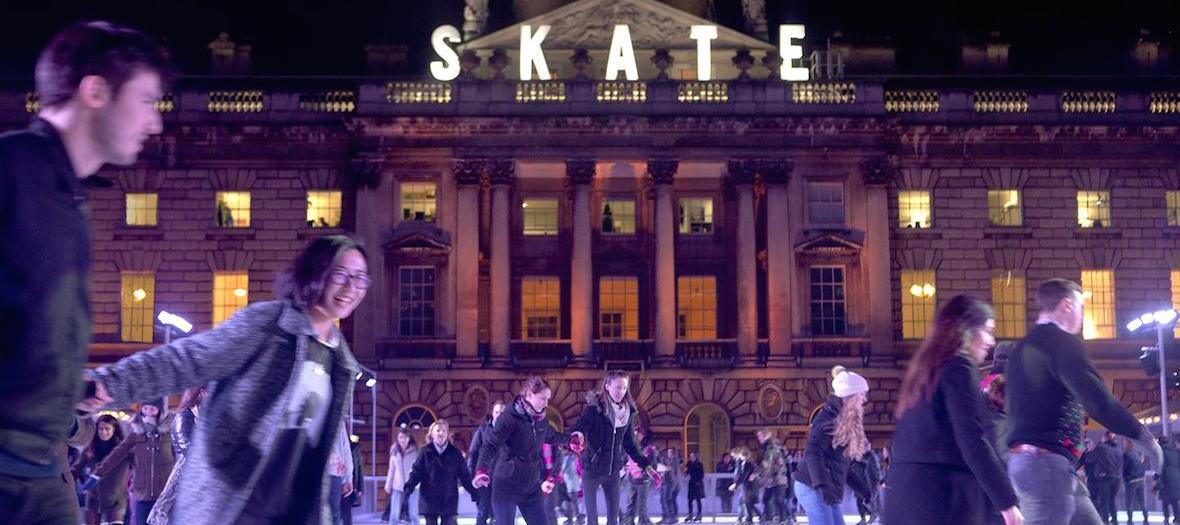 From 15 November 2017 to 14 January 2018, everyday from 8.45am to 11.30pm
The Most Royal Ice Rink: Hampton Court Palace
The perfect pretext to leave the city for some country air. Jump on a train at Waterloo, direction Hampton Court, and a half hour later you are there.
Every winter, the historic residence of Henry VIII on the banks of the Thames, Hampton Court Palace, welcomes a spectacular outdoor ice skating rink. For a skating session with a Downton Abbey feel, long live the palace!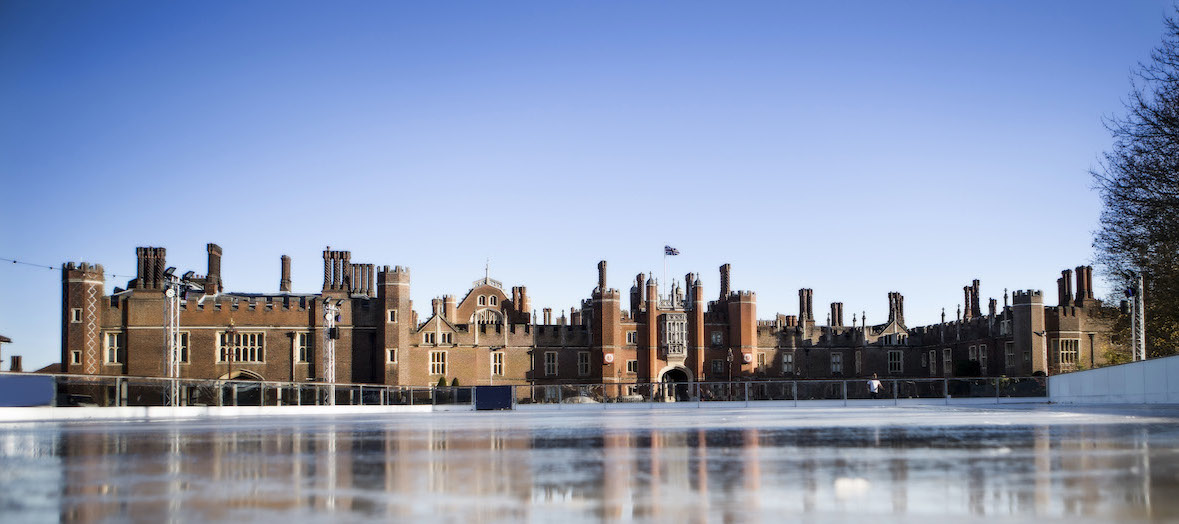 From 24 November 2017 to 7 January 2018, 11am to 9pm
Weekends only until 18 December, then everyday; closed 25 December
Tickets from £10 (children) and £14 (adults)
The Most Futuristic Ice Rink
Skating tranquilly between the sky scrapers of the City, in the middle of Canary Wharf ? With more than 8km of fairy lights under the ice and a monumental Christmas tree, the experience is amazingly unique after nightfall.
We love: the transparent rooftop that allows you to feel outdoors, whatever the London weather might be.
To become a skating star:  enroll in a skating course or a session of ice hockey!
New this year: a children's skating rink.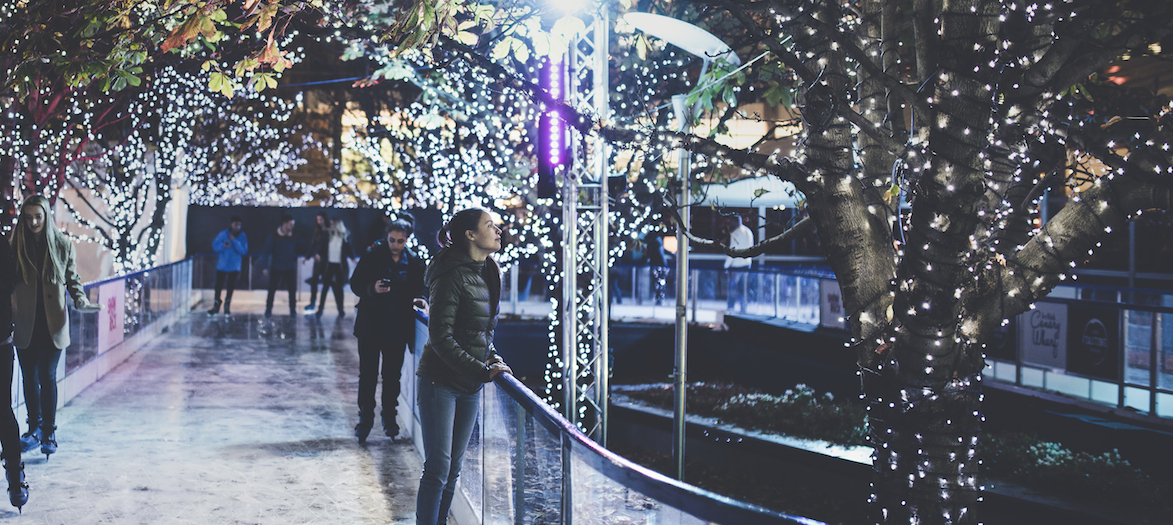 From 4 November 2017 to 24 February 2018
Monday to Thursday 9.45am to 9.45pm, Friday 9.45am to 10.45pm, Saturday 9am to 10.30pm;
Closed 25 December
From £9.95 for one hour