Book worm in East London, not South Kensignton?  Good news, no need to cross the city to quench your thrist for new books.  Just head to the buzzy Brick Lane in Shoreditch, where bubbly cousins Laura Cleary and Anne Vegnaduzzo have opened a jewel of an independent bookshop/gallery: Caravansérail.
We love:  their selection of  super trendy books, both in French and in English, which are great to flip through while sipping an iced red tea by Charitea.  Forget Marc Levy and let yourslef be guided by the book recommendations by Laura.
But far from stopping there, they have created an event space, with a hip and ecclectic bilingual lineup of artists, musicians or romance authors, both French and British.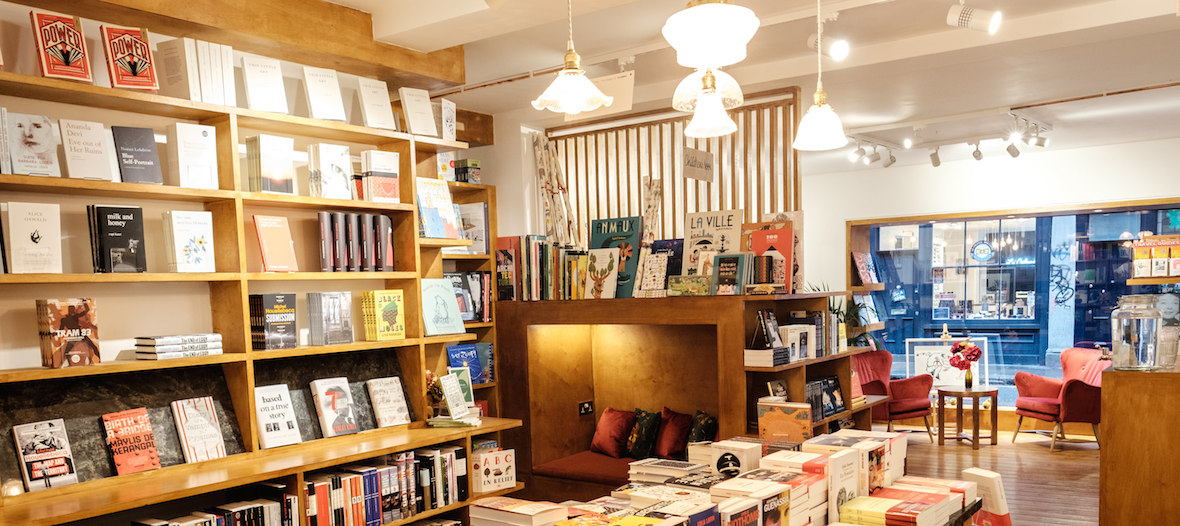 Chosen excerpts:
The artsy bit:  Anne carefully selects a new monthly exhibition.  After the success of the presentation of Pulp, the sexy sketches by Romain Duris by the actor himself in February, discover the work of the artist Victoria Lafaurie, who presents her series "On Love, Sumos and Pines" -coloured inks on Chinese and Japanese paper in April (free entry).
Poetry soothes the wild beast: with Boxed Intimate every first Tuesday of the month, we discover the joys of poetry in a contemporary light.  The 3rd of April, Isaiah Hall, takes the stage with the flow going from the Roundhouse to the BBC (7pm, £6 per person).
Totally kid-friendly: with a cozy reading corner filled with books, Laura and Anne welcome our littles with open arms every Sunday morning.  Bring your children (3-6 years old) to hear the rhymes of Victor The Story Sailor, for a morning of games, music and illustrated stories (£5 per person, 10am- 11am).
Open Tuesday to Saturday 11am to 7pm, Sunday 11am to 5pm