Raised on delis in Montreal and Tel Aviv, the owners of The Good Egg began like lots of others with a start up at the market before launching into a cafe, thanks to a crowdfunding campaign. And it seems to have worked- no queue jumping allowed at the successful weekend brunch.
To start the day: their famous shakshuka (savoury baked eggs, £9.50- 12), an hommage to the mythic recipe by Ottolenghi, or their housemade granola, labneh and seasonal fruits (£6.50) for those with a sweet tooth.
For a dinner to share with friends: house-smoked fish with tomatoes and red onion (£9), fennel braised with honey, ricotta, capers and poppyseed (£8.50), porchetta with grilled peaches (£10). Without forgetting the breads and pitas to make sure you don't leave a crumb on your plate.
Even when the kitchen is closed, little plates are served for those feeling peckish in the middle of the afternoon or for an apero: feta and confit lemon, aubergines stuffed with pomegranate, nuts and herbs…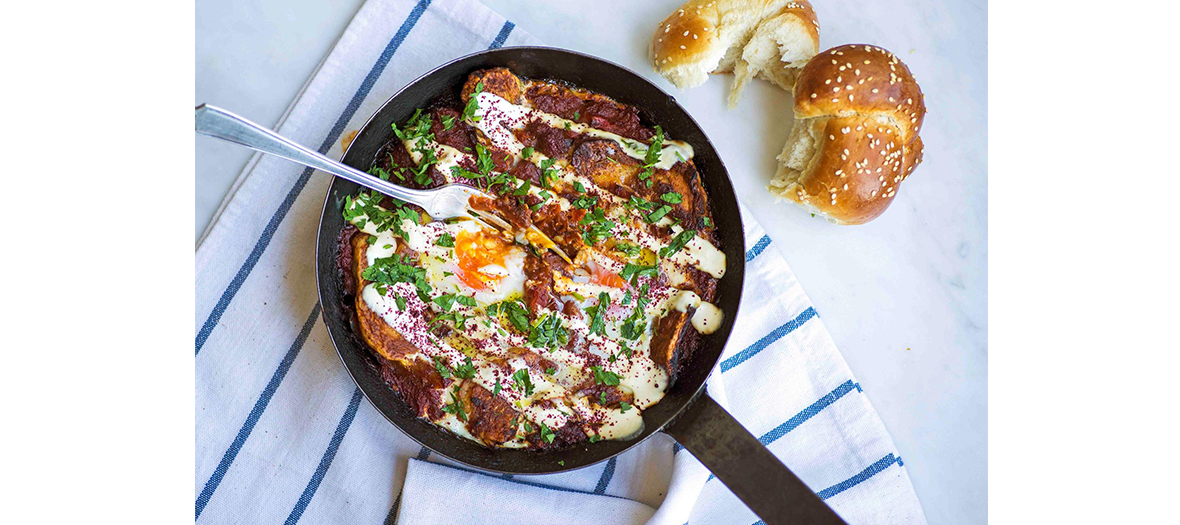 Open Monday 9am to 4pm, Tuesday to Friday 9am to 11pm, Saturday and Sunday 10am to 11pm (kitchen closed between 3.30pm and 6pm everyday)
No reservations for brunch