In this shop you'll understand why the umbrella is the Lords and the dandies' best friend and you'll also start loving rainy days.  When you treat yourself with an umbrella from James Smith you clearly assume your snobby side and show it to the world!!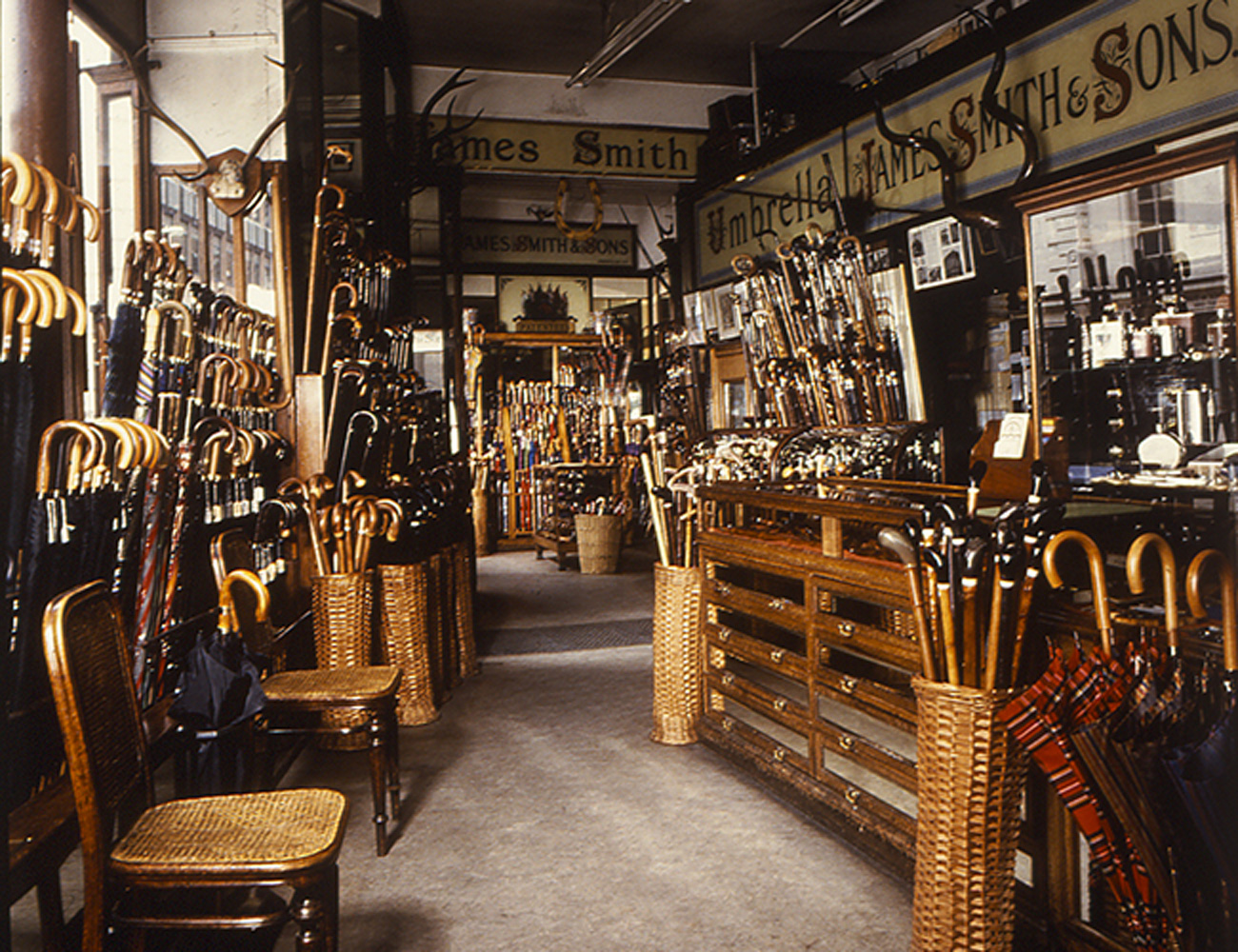 It is THE institution of the Brit' Chic accessorize and it hasn't changed at all since its creation in 1983… Hundreds of designs (from £49 to £245) to choose in a hutched and woody atmosphere as you were in Downton Abbey. "What's not to like?" as we say in English.
We looove: the "Ladies Umbrellas" with animals head wood sticks (duck, dog). Victoria-style is definitely chic!