Forget everything you know about Soho, the old « red light district » of London: this is THE spot to spend a romantic evening.
Hard to resist to this little candlelit restaurant... This Bohemian Chic restaurant is considered as THE bastion of London and played a very important role in the love affairs since 1986.
Huge crush on this restaurant, so small that you literally have to sit on your boyfriend/date knees!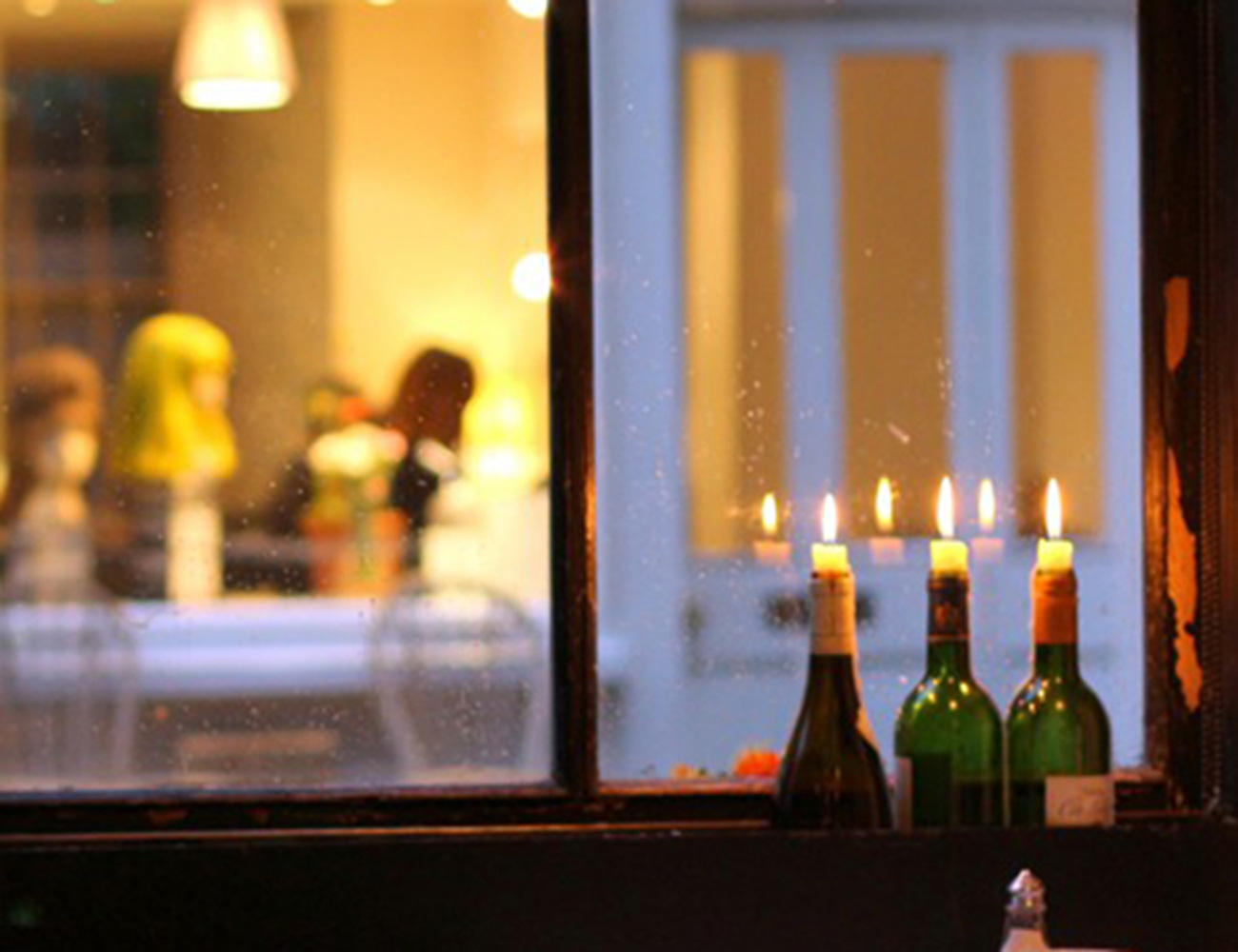 And on the plate? An affordable seasonal menu. These days we fall for the burrata, beetroots and grilled nuts (£7,50), and the pumpkin pistou with chickpeas and almonds (£11). We leave room for desert, especially for the warm pecan pie (£6) or the chocolate and pistachio tart. We couldn't resist!
We loooove: the hand written menu, that we decipher with the candles light…We almost feel like we are in « The Lady and the Tramp »