A haven of peace 30 meters above the buzzy High Street, The Roof Gardens in a well-known address in the neighbourhood.
Inaugurated in 1938 and bought by Sir Richard Branson in the 80s, it's the oldest rooftop garden in London.
During the day, you can visit over 6000m2 of gardens, divided into three themes: a Moorish garden, inspired by the Alhambra, a Tudor garden with stone arches and an English garden where magnificent flamingos reside.
At nightfall, the space transforms into a glamorous nightclub with DJs, live music, girly cocktails and barbecue.
And from morning to evening, you can have a drink at the Babylon restaurant to take advantage of the panoramic view of the city.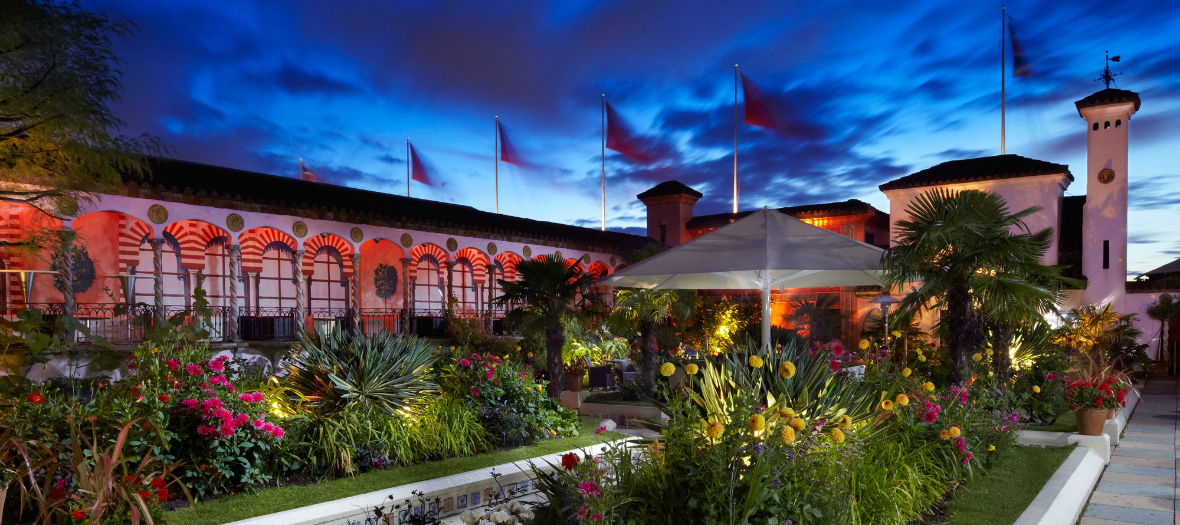 Open to the public during the day (unless there is a private event), free entry (ID is checked at the welcome desk), access on Derry Street, by the door marked 99 Kensington High Street.
Nightclub Friday and Saturday 10pm to 2am (21 years and over), it is advised to reserve by email beforehand (to be put on the free guest list, sign up directly through the website).