If she is homesick for Norfolk, the Duchess of Cambridge can always make Maggie Jones her her headquarters….
A bit of countryside in Kensington, this traditional restaurant serves British classics that warm you, heart and soul. Here, you dine on soupes, tourtes, game and roasts of all sorts, in a rustic decor (wheelbarrows around, dried flowers hang from the ceiling), in a convivial atmosphere.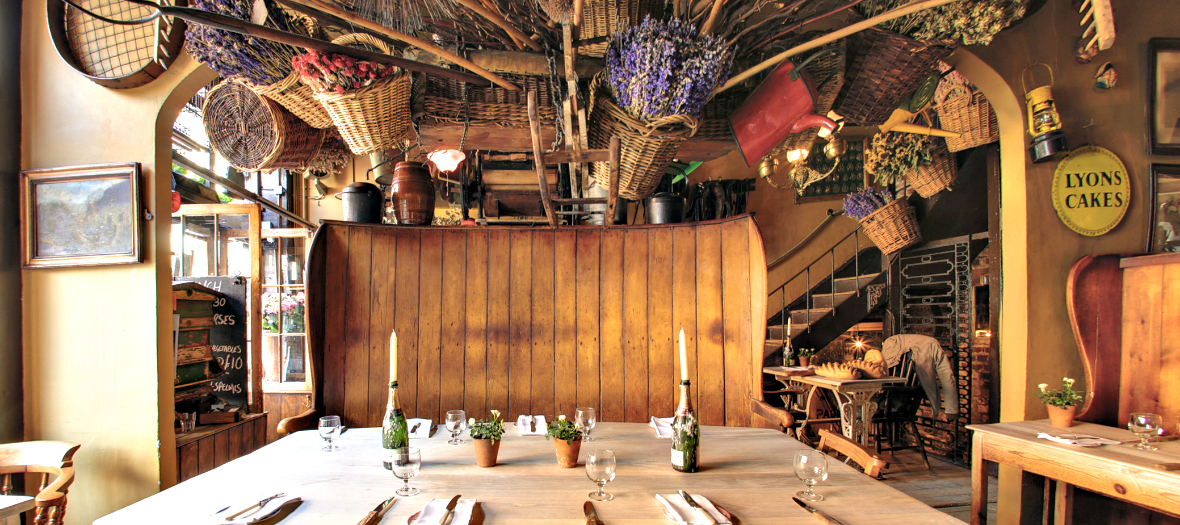 Originally opened in 1966 under the name Nan's Kitchen, Maggie Jones was rebaptised several years later after one of its famous clients, Princess Margaret, who liked to snuggle up in one of the alcoves with her lover at the time, Antony Armstrong-Jones (aka Lord Snowdon). And if romanticism isn't your thing, head upstairs to squat the huge central table for a festive banquet with friends!
Open everyday from 12pm to 2.30pm, 6pm to 10.15pm.