Kitchen W8 defines itself as an unpretentious neighbourhood restaurant, with high quality.
Open in 2009, and with a Michelin star (won and kept) since 2011, the restaurant boasts an atmosphere as relaxed and cool as neighbourhood local with a smart and civilized decor:  the perfect spot to take the visiting inlaws.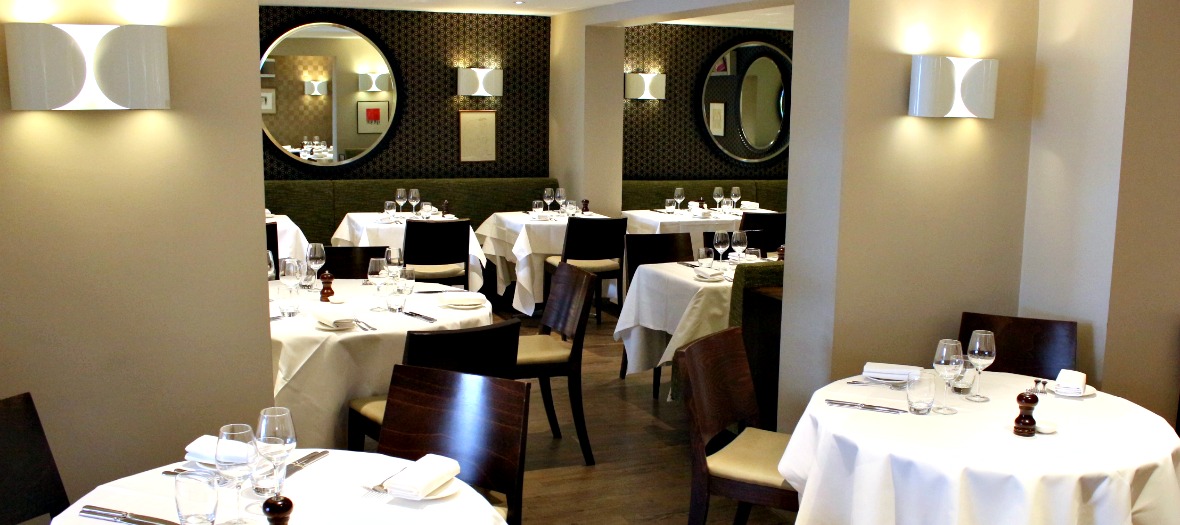 The menu, modern British with French accents, focuses on quality, seasonal products, and the £25 lunch menu is undeniably one of the best deals in the city (crab/ potato emulsion/ eel cracker, roasted quail with caramelized pear, ice cream marbled with rhubarb/ white chocolate/ doughnuts).
Fixed price lunch menu Monday to Saturday, 2 courses £22 and 3 courses £25 (2 choices for each course). Degustation menu with 6 courses £65, and £110 with wine. Fixed price lunch on Sunday, 3 courses, £35
Open Monday to Thursday 12pm to 2.30pm, 6pm to 10.30pm. Sunday 12.30pm to 3pm, 6pm to 10pm.