Situated in the heart of Belgravia, the Jo Loves boutique is a bright and welcoming corner shop. Once inside, you will be greeted with unusual fragrances, some evoking childhood memories and past experiences. Started by fragrance-maven Jo Malone, she comes back to her roots on Elizabeth Street as she started her career as a florist on the same street at age 16.
After working as a facial therapist and mixing up her own gorgeous smelling potions and lotions, Jo began to work with scent. Her original brand, Jo Malone, has a huge following worldwide. Ms Malone sold the label to Estee Lauder in 1999, and left the company in 2006.
The adventure continues to find Ms Malone, still passionate about fragrance, opening a new boutique in 2013. The Elizabeth Street boutique specializes in scents that prompt memories alongside bath and body care products and candles. The specialty of the house? Fragrance No. 42, which encompasses all the scents that Jo Malone loved about being a florist- a subtle mix of flowers and greenery (peonies, freesia, moss, crushed green leaves). Other original scents include Red Truffle 21 and Mango Thai Lime - which might remind you of holiday memories and Thai food!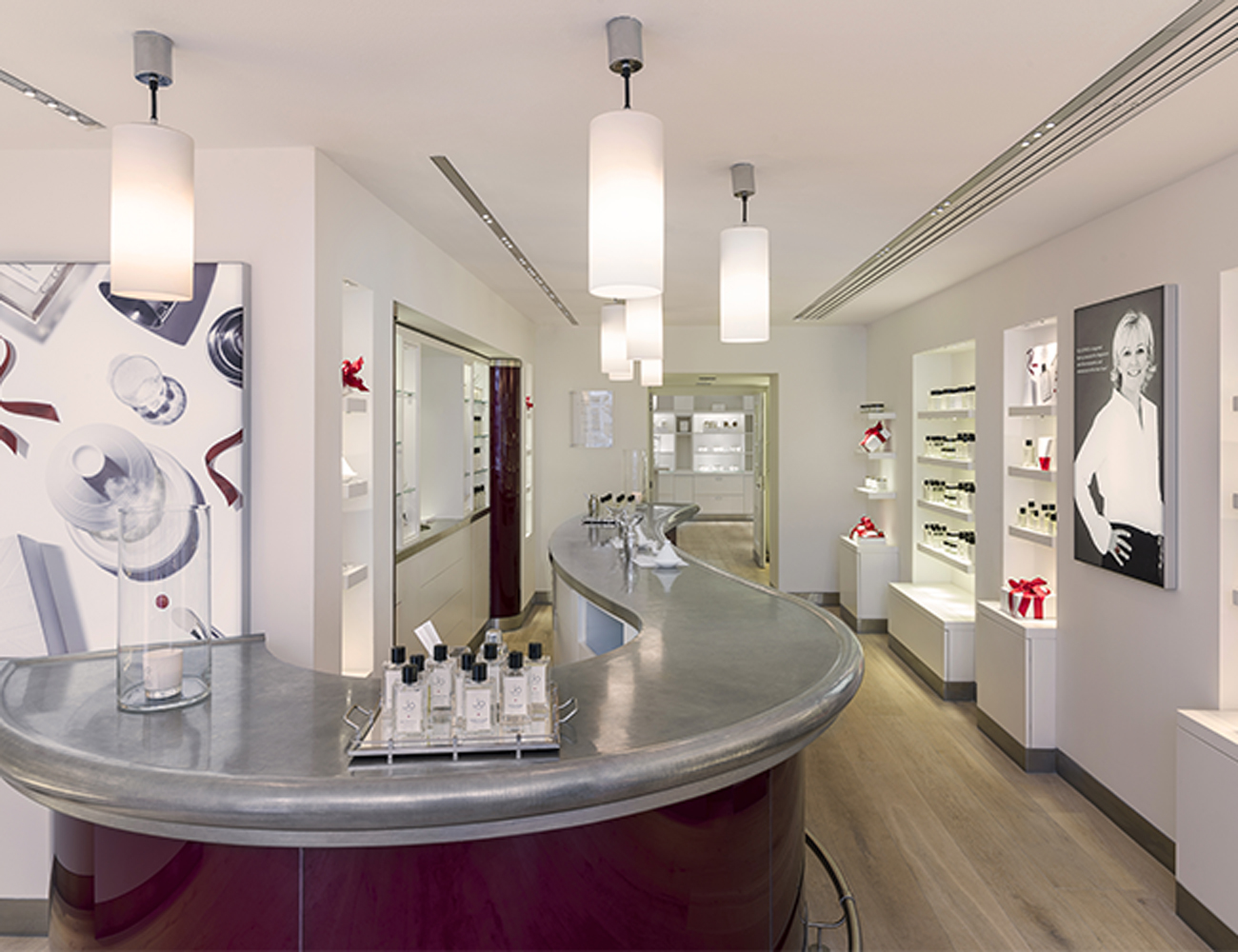 The innovative store even includes a Jo Loves Fragrance Brasserie Bar, where you can try out a complimentary Fragrance Tapas experience. Start by selecting your desired fragrances to create a scented plate of "tapas". Bath Cologne is presented as a cloud of steam after being warmed in a tagine, cleanser is shaken over ice and presented in a shot glass, and lotion is whipped and foamed before being painted onto your skin. A true sensorial experience for lovers of scent. (Call ahead to book.)
We like: the Jo Loves Shot Candle (£75), which allows you to custom make your candle by blending two of your favorite scents. A super unique gift idea.
We love: the Fragrance Discovery Gift Experience (£135), which includes 9 miniature bottles of the house fragrances, allowing you to sample them all. Pick your favorite? You will then be able to pick up a 100ml bottle of your new scent.
Open Monday- Saturday, 10am-6pm, Thursday until 7pm; Sunday 12pm- 5pm
Rebecca Magniant