After working with a charity in the Dehli slums in 2009, friends Natasha Rufus Isaacs and Lavinia Brennan decided to help effect a positive change from where they lived in London, by starting a luxury fashion label with a conscience. Two years later, the Beulah London fashion label was born. Their logo, two letter B's joined as a butterfly, represent the butterfly-effect, or the small change in the world that each purchase of Beulah London makes.
What's the line look like? First off, it's designed in Britain, made in Britain, mainly in East London, which is rare for fashion houses these days. The looks are refined and elegant, empowering the women that wear them. Think flowy silk maxi dresses, chic blouses, tailored day dresses, and long red-carpet worthy gowns. Glam gals such as Rosie Huntington-Whiteley, Donna Air, Sienna Miller and Tess Daly have been spotted in Beulah.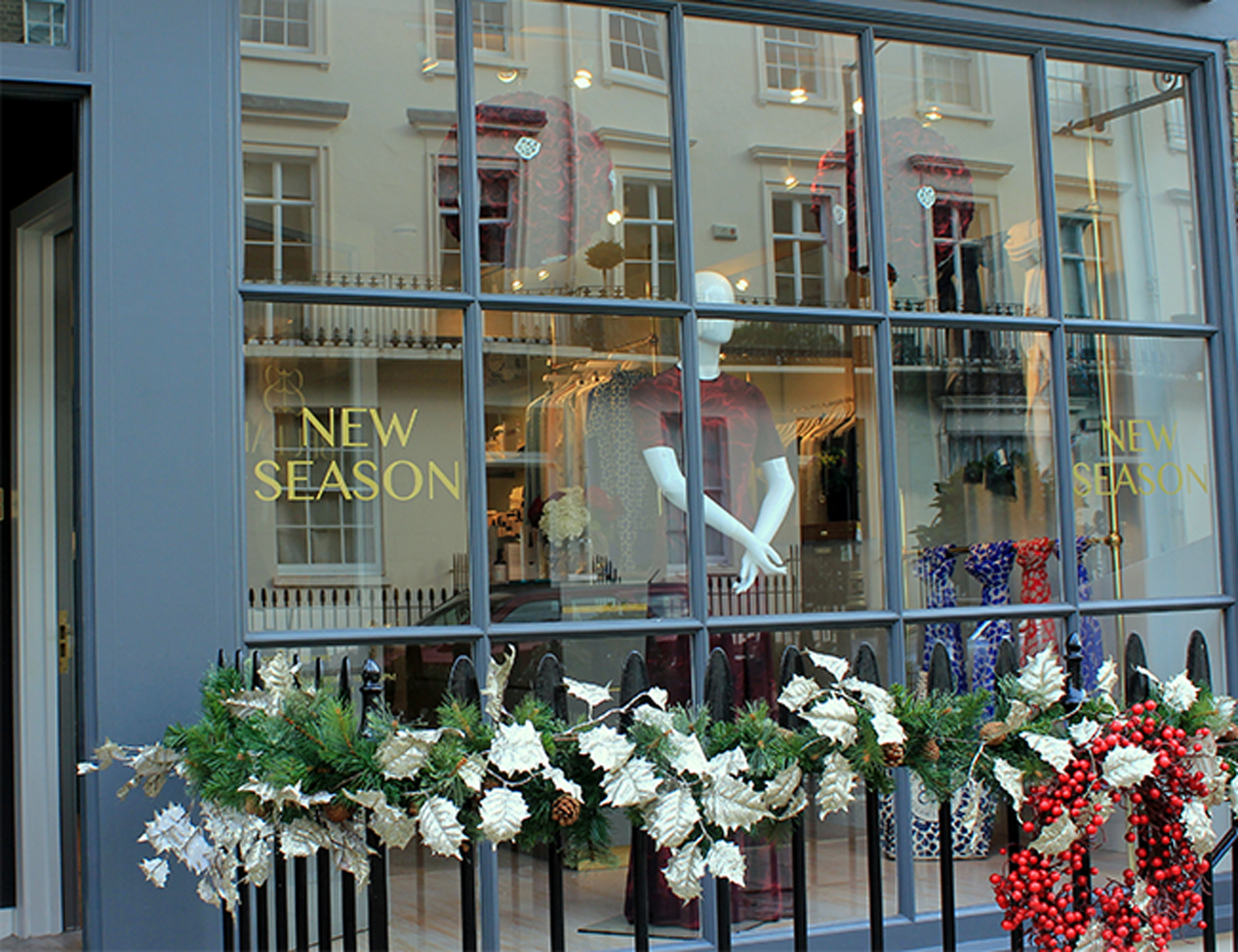 We love: the brand-with-a-cause concept, women helping women, raising awareness of women in human slavery. Each Beulah purchase comes with a canvas bag made by women who have escaped the sex trade. The purchases help give their women creators a living wage and a way out of prostitution.
Favorite looks this winter? The Ivy skirt (£395), in a fluttering wing print chiffon, pared with the matching Martha blouse (£250) for a glamourous maxi-dress that can also be worn as separates. The personalized scarf (£245) -uber chic with your monogram- is a great gift.
Open Monday- Friday 10am- 6pm, Saturday 10am- 5pm, Closed Sunday.
Rebecca Magniant